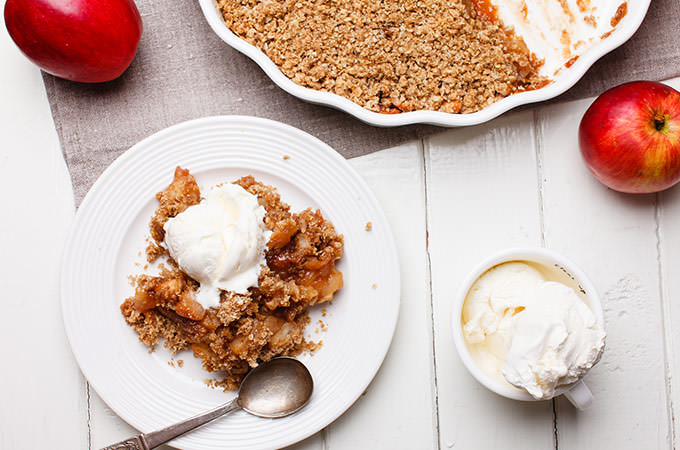 Do you like apple cobbler? Do you like vanilla ice cream? Since the answer to both of these questions is probably Yes, we have just the thing to tickle your taste buds. This simple yet mouthwatering dessert will definitely give your apple cobbler experience a nice twist and that famous lava cake feel.
Ingredients
Ok, let's get started. You'll need:
8 ounce refrigerated crescent rolls
2 large apples (peeled, cored, and cut into 8 wedges)
1 1/2 cups white sugar
1 tablespoon ground cinnamon
1 cup butter (melted)
1 bottle caffeinated citrus-flavored soda
Vanilla Ice Cream of your choice
Preparation
Preheat your oven to 350 degrees F (175 degrees C) and grease up your 9×13 inch baking dish.
Unroll the crescent roll dough, separate the sheets into individual triangles, and roll each apple wedge into a triangle of dough. Once the triangles are done, place them into the baking dish.
Mix the butter, sugar, and cinnamon in a large bowl, then spread the mixture evenly over the slices and pour the soda over the rolls.
Put the baking dish into the preheated oven and bake for 50 minutes (or until the top turns brown).
Serve while still hot, with a scoop of vanilla ice cream on top.
Enjoy!