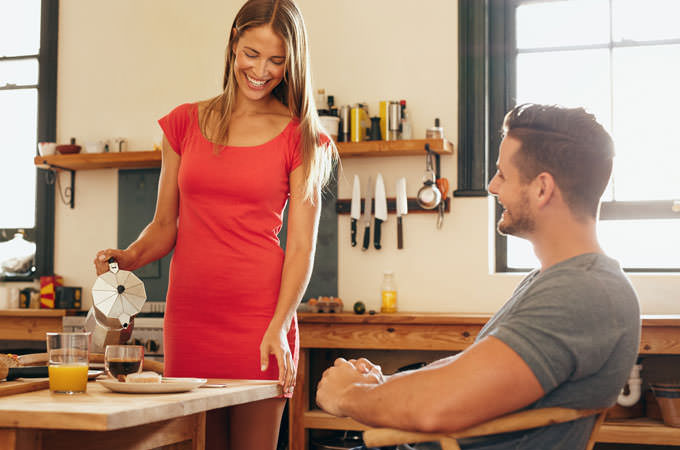 Upcoming food products are always something to look out for, and with that in mind, get ready to go crazy in 2020! A bunch of new breakfast products will be available this year, and they will certainly make the first meal of the day better than ever.
Spread The Love Organic Cacao Peanut Butter
This lovely spread is not your average spread.
Spread The Love's Organic cacao Peanut Butter has a distinct cacao flavor that only gets better thanks to the special taste kicks offered by agave, crunchy cacao nibs, cinnamon, and cayenne pepper.
This is the perfect choice to start off the day with having a party in your mouth.
Fage Total With Raspberry
The full-fat Fage Greek yogurt is certainly something that will make your whole view of the world much more optimistic, which makes it the perfect food to start off your day with. Now, you can enjoy the satisfying, creamy deliciousness of the yogurt combined with one of the most delicious berries known to man – the raspberry.
Crio Bru 100% Ground Cocoa Beans
If you're looking for a coffee substitute, look no further than the Crio Bru 100% Ground Cocoa Beans, which can be brewed just like coffee. You also get a very special bonus that coffee can't offer – these ground cocoa beans taste like coffee, contain less caffeine than decaf products, and they smell like chocolate!
Keep It Real No-Grain Granola
No grain – no pain! Who wants to eat traditional oat granola when they can eat Keep It Real Food Co.'s No-Grain Granola which consist of almonds, organic seeds, honey, and dried fruit. This mixture is nothing short of delicious, and it's the healthiest way to start off your day.
Stonewall Kitchen Strawberry Vanilla Jam
Imagine easting a crispy, buttered hot piece of toast, topped off with some strawberry vanilla jam on a rainy Saturday morning. Sounds perfect, doesn't it? Thanks to Stonewall Kitchen, you can get closer to perfection than you ever did.