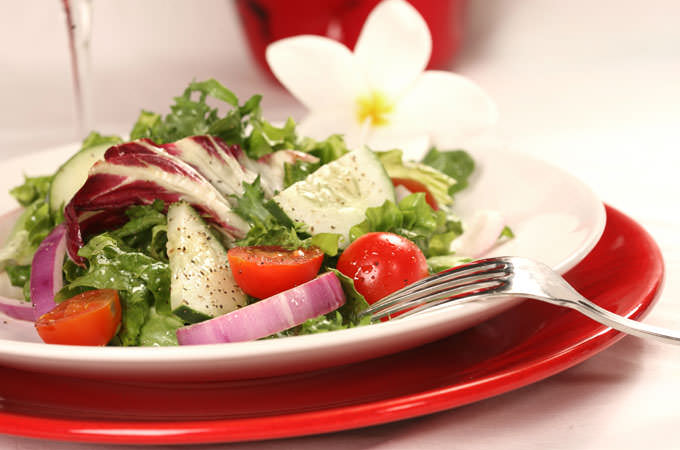 It's well known that our skin is greatly affected not only by outside factors like the weather and exposure to sunlight, but also from the inside.
To be more precise, things that we eat and the way we treat our body all account for the health of our skin.
That being said, it's natural to assume that the easiest way to make sure our epidermis is in perfect condition is through food.
With that in mind, here is a veggie salad recipe that is sure to make your skin glow.
Ingredients
1 grated carrot
2 sliced radishes
2 sliced cucumbers
1 sliced red onion
2 handfuls of arugula
2 handfuls of baby spinach
Juice of 3 limes
1 tablespoon of apple cider vinegar
1 teaspoon of honey
1 avocado
Sea salt
Cayenne pepper
Seasoning herbs
Preparation
Leave the onion to soak in lime juice for at least ten minutes. Meanwhile, chop the cucumber and arrange it in a bowl with carrot, radishes, arugula, and spinach.
Once the onion is soft enough, throw it in the bowl with other vegetables.
Blend avocado, vinegar, honey, cayenne pepper, herbs, sea salt, and what's left of the lime juice until the mixture is smooth.
When your dressing is done, pour it on your salad, stir, and serve.