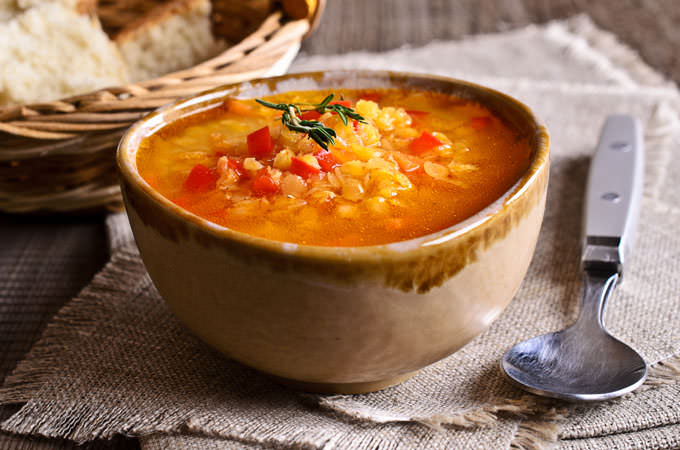 There's nothing quite like a nice hot bowl of lentil soup on a chilly day. However, a lot of people complain that this old-fashioned soup is pretty dull for their taste buds, and that it just doesn't cut it.
Well, if that's the case with you and your family, prepare to have your mind changed when it comes to this staple of American cuisine, as you're in for a truly unusual taste treat!
This apricot lentil soup will surely get your pumped up about lunch time thanks to its amazing sweet-tangy taste. Also, it goes wonderfully with a warm piece of black bread and creamy butter.
Ingredients
To make this meal, you'll need:
3 tablespoons of olive oil
1 chopped onion
2 minced cloves of garlic
1/3 cup of dried apricots
1 ½ cups of red lentils
5 cups of chicken stock
3 plum tomatoes, peeled and chopped
½ teaspoon of ground cumin
½ teaspoon of dried thyme
salt and ground pepper to taste
2 tablespoons of fresh lemon juice
Preparation
Get a big pot and sauté the apricots, garlic, and onion in olive oil. Add the lentils and stock into the mix, and bring everything to a boil. After the mix has reached the boiling status, reduce the heat and let it simmer for 30 minutes. Stir in the tomatoes, and season the mix with thyme, cumin, salt, and pepper, and let the mix simmer again but for only 10 minutes. Stir in the lemon juice, and puree ½ of the soup in a blender, and return it into the pot.