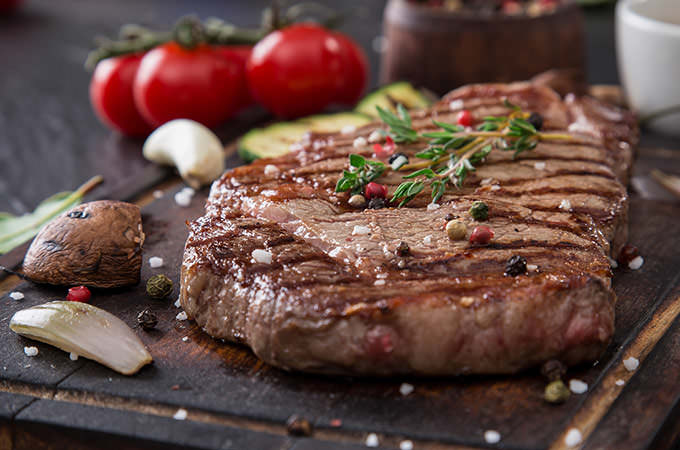 People have been taking the tastiness of a classic filet mignon for granted lately, because they've grown accustomed to the taste and their taste buds don't find the filet's delicate essence an extraordinary challenge anymore.
Well, that all might change with this new recipe that is about to change the way you think of this longtime fan-favorite dish.
This filet mignon with fresh herbs and garlic rub recipe is a perfect choice for those casual dinners with friends and family, especially when served with roasted red potato wedges and steamed broccoli florets.
Ingredients
To make this dish, you'll need:
2 teaspoons of bottled minced garlic
1 ½ teaspoons of minced fresh basil
1 ½ teaspoons of minced fresh thyme
1 ½ teaspoons of minced fresh rosemary
½ teaspoon of salt
½ teaspoon of black pepper
4 beef tenderloin steaks, trimmed so they're 1-inch thick
Preparation
Take a small bowl, and combine the garlic, basil, thyme, rosemary, salt, and pepper in it. Rub this mixture over the steaks, and heat a large nonstick skillet over medium-high heat. When the pan is heated, coat it with cooking spray and add the steaks to the pan. Cook the steaks for 4 minutes on each side, or they've reached you're desired degree of doneness.