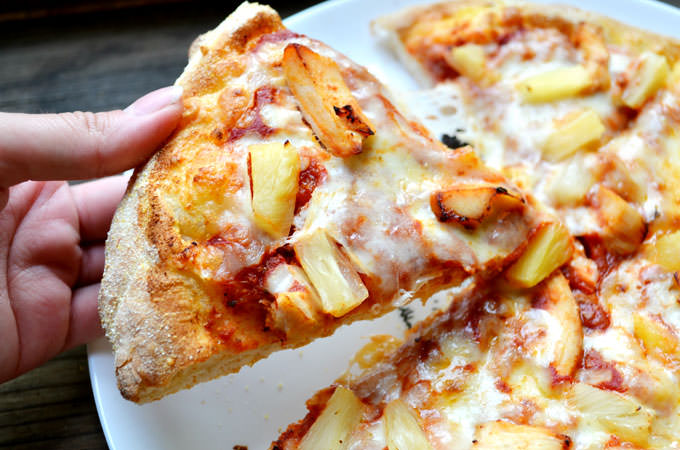 This is what happens when everything works perfectly in your country – you debate about pizza toppings.
While some presidents can't shut their mouths about certain issues like immigration and climate change, others talk about their REAL passions. And who isn't passionate about pizza toppings?
We all have our best version of this Italian food and all foodies out there think their pizza ingredient combination is the best.
However, pineapple seems to be THE ingredient when it comes to pizza topping debates.
The President Of Iceland Would Expressly Ban The Pineapple
We are sure there are people out there who like this sweet tropical fruit on pizzas, but it appears that the majority of the planet is with the Iceland president, Guðni Th. Jóhannesson, on this one.
As Icelandic Magazine reports, during his visit to a local high school, Jóhannesson touched this subject and told the students that he would ban pineapple as a pizza topping if he had the requisite powers.
He really is the people's man.
The Pizza Controversy
Jóhannesson later published a statement on his Facebook page, in both English and Icelandic, titled "A Statement on the Pizza Controversy" in an attempt to shed some more light onto this ever-so-relevant matter.
He said that liked pineapple, just not on his pizzas, and that he (unfortunately) doesn't have the authority to ban it.
"I do not have the power to make laws which forbid people to put pineapples on their pizza," he wrote. "I am glad I do not hold such power. Presidents should not have unlimited power," he continued.
"I would not want to hold this position if I could pass laws forbidding that which I don't like. I would not want to live in such a country. For pizzas, I recommend seafood."
Was this comment of his really about pizza toppings, or did it have a much broader, underlying message concerning a certain newly elected president? It's up to you to decide. Just like with the pineapple-on-pizza issue.