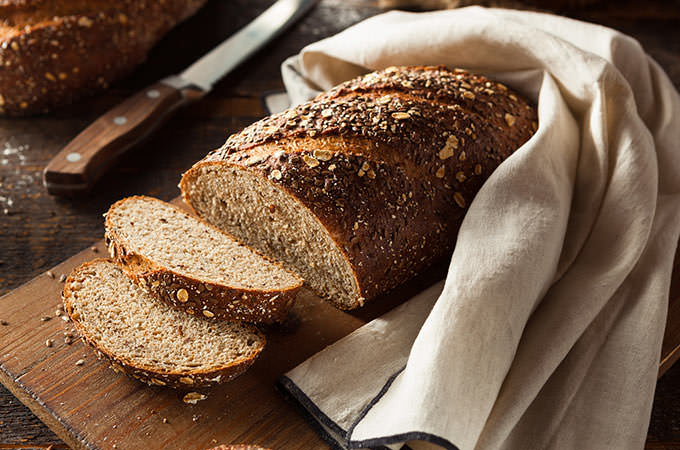 There's nothing like what nature gives you, and here's a nice bread recipe for all the lovers of one of nature's favorite liquids – beer.
Perfect for chili and soups of all kinds, this whole wheat beer bread is amazingly healthy, packed with nutrients, and quite possibly, the most delicious bread you'll ever taste.
Also, it's made in only one hour, which makes it a very good substitute for everyday market bread.
To make this meal, you'll need 1 ½ cups of all-purpose flour; 1 ½ cups of whole wheat flour; 4 ½ teaspoons of baking powder; 1 ½ teaspoons of salt; 1/3 cup of packed brown sugar; and 1 can or bottle of beer.
Preheat the oven to 350 degrees F, and take a 9×5 inch loaf pan and grease it lightly. Combine the flours, baking powder, salt, and brown sugar in a large mixing bowl, and pour in the beer. Stir everything until a stiff batter forms, and mix the dough with your hands before scraping it into the prepared loaf pan.
Bake the dough in the preheated oven for 50-60 minutes. A great way of telling whether the bread has baked thoroughly is by inserting a toothpick into the center of the loaf and seeing if it comes out clean. If it does, your beautiful whole wheat beer bread bun is ready to be eaten.