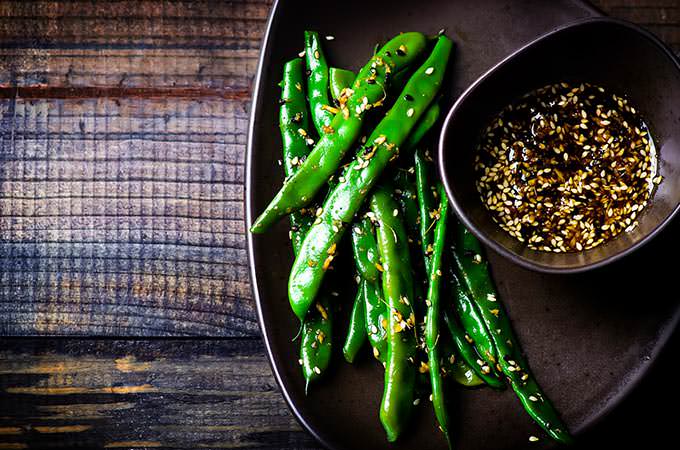 There's nothing like an amazing, exotic side dish to compliment your main dish to make your meal an amazing and exciting occasion. Life should be enjoyed during every moment, and our eating rituals shouldn't be an exception.
This delicious Japanese-style sesame green beans side dish is amazingly light and healthy, takes only 20 minutes to prepare, and it doesn't require any hard-to-get ingredients.
Ingredients
To make this side-dish you'll need:
1 tablespoon of canola oil
1 ½ teaspoons of sesame oil
1 pound of washed fresh green beans
1 tablespoon of soy sauce
1 tablespoon of toasted sesame seeds
Preparation
Get a large skillet and heat it over medium high heat, and pour in the canola and sesame oils in it when the pan is thoroughly warm.
Place the green beans into the skillet when the oils have also warmed up, and stir them well so the oils coat the beans perfectly.
Cook the green beans until they are bright green and slightly browned in spots, which will take about 10 minutes.
Remove the pan from the heat and stir in the soy sauce before you cover the pan and let it sit for 5 minutes. Before you serve the side-dish, make sure you sprinkle them with the toasted sesame seeds.