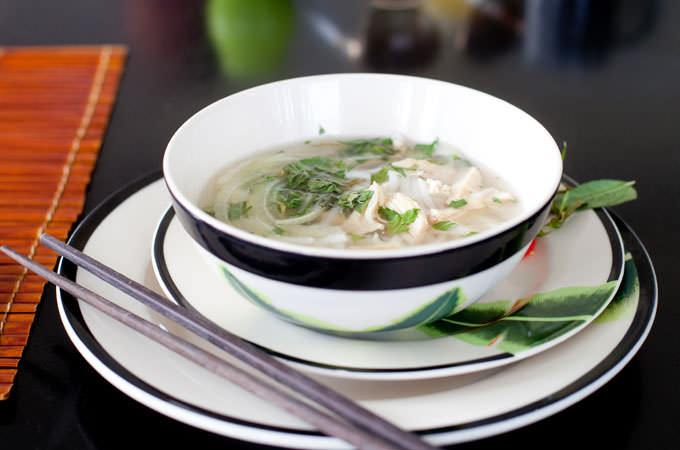 The harsh and cold winter wind often brings those irritating winter colds that occupy your body, and don't seem to go away. If you've been under the weather lately and you're not feeling the passion for cooking like you ordinary do, this recipe will be the perfect choice.
This chicken and ginger soup is healthy, comforting, great for battling nasty colds, and absolutely delicious! Also, it doesn't take forever to prepare and cook, and you don't need to be a skilful French chef to make it.
Ingredients
To make this soup, you'll need:
1 tablespoon of olive oil
½ cup of chopped onion
1 ½ tablespoons of finely minced fresh ginger
1 tablespoon of miso
1 package of sliced cremini mushrooms
4 ½ cups of unsalted chicken stock
1 ½ cups of shredded skinless rotisserie chicken breast
3 cups of chopped bok choy
1 pouch of precooked brown rice;
1 tablespoon of lower-sodium soy sauce
½ teaspoon of kosher salt
½ teaspoon of black pepper
1 tablespoon of grated lemon rind
2 tablespoons of fresh lemon juice
Preparation
Get a Dutch oven, and heat the oil over medium-high heat. Toss in the onion, ginger, and miso, and sauté this mix for 4 minutes.
Add the mushrooms, sauté for 2 more minutes, then also add the stock, chicken, and bok choy. Bring everything to a boil, reduce the heat, and let it simmer for 8 minutes.
Prepare the rice according to package directions, and stir it into the soup along with the soy sauce, salt, and pepper.
Cook the mix for 4 minutes or until the bok choy is tender. Remove the soup from heat, and stir in the lemon and juice.