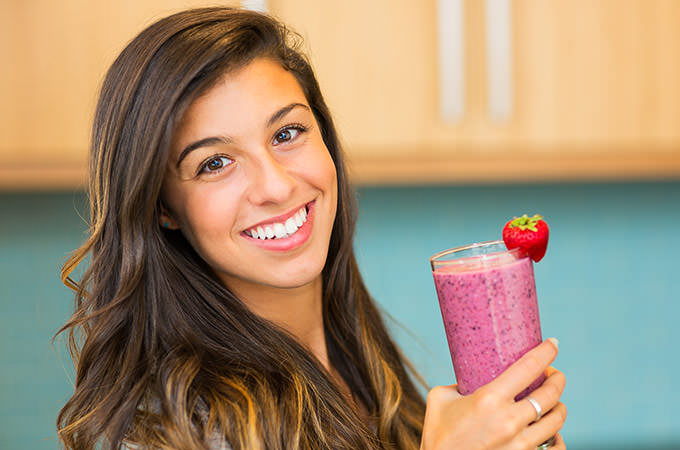 Nothing says summer like freshly squeezed fruit juice. Adding a little bit of honey to make it taste sweeter is a great alternative to sugar to keep the drink healthy and fresh.
Freshly squeezed fruit juice has very little calories, but can make you feel rather full if you combine lots of ingredients, such as bananas, berries, carrots, grapes and honey.
Add a little ginger to spice things up without adding unwanted, empty calories and enjoy your drink guilt-free.
If you like to cook, play with different foods and ingredients, and experiment in the kitchen, add some peppermint leaves to your drink, especially if it contains lemons. Take things up a notch in the decorations and health department by slicing oranges, lemons and grapes and adding a slice or two of the fresh fruit into each glass of juice.
Find the perfect Juicer – Click here
Add ice or enjoy at room temperature, and for festive evenings add a little bit of alcohol or even make you own sangria using soda, instead of sugary syrups or liqueurs, to cut down the calories.
Make sure there is some fresh finger food for you to munch on if you're consuming alcohol and enjoy your perfect summer drink.