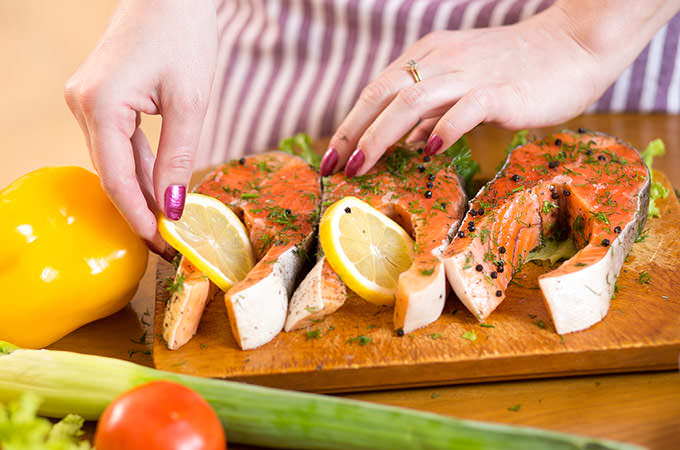 We all know that we should be eating fish two or three times a week, but not all fish are created equal. The trick to know is that smaller fish that take less time to fully mature are healthier than larger fish simply because they spend less time in polluted waters and have lower mercury count. Such fish is definitely tuna, as well as sardines, and those caught in the U.S. and British Columbia are likely the healthiest.
On the other hand, a single fish that beats all others with flying colors to take the No.1 spot is salmon.
One of the reasons why salmon is a clear winner is because it contains more than three times the recommended daily intake of omega-3s. Salmon is also an excellent source of vitamin D and calcium.
In addition, salmon has a pleasant taste and delicious pink meat and has a low risk of contamination, which means you can eat it as much as you like. Atlantic salmon ranks the highest compared to other members of its family as it has the most omega-3s and the lowest mercury count.
You certainly can't go wrong by eating fish on a regular basis, but knowing what you're purchasing and serving your family goes a long way.