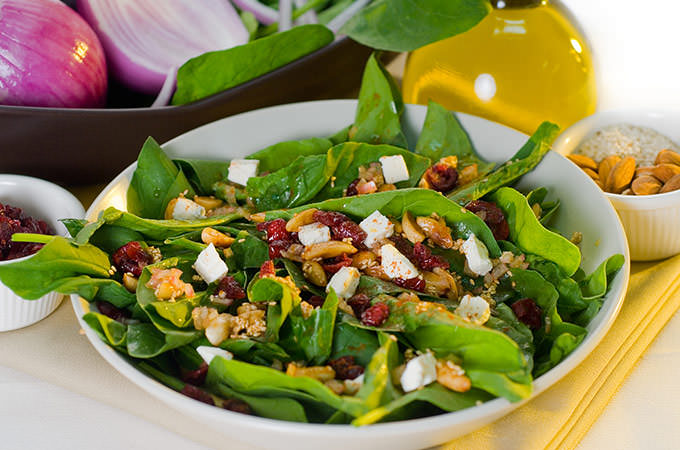 Fall has many charms, and one of them is definitely the subtle change from light, summer meals to juicier, hotter winter dishes.
There, as the perfect fusion of the two, slightly textured salads come as a blessing.
And when it comes to fall salads, there's nothing quite like this mesmerizing-in-taste apple, pecan, cranberry and avocado spinach salad with balsamic dressing.
To make this absolutely delicious dish, you'll need 1 cup of baby spinach leaves, 1 tablespoon of dried cranberries, 1 tablespoons of chopped salted pecans, ½ apple (cored and diced), 1 tablespoon of diced red onion, 2 tablespoons of grated carrot, ¼ avocado (peeled and diced), and 1 tablespoon(or to taste) of balsamic vinaigrette salad dressing.
Place the spinach, cranberries, apple, pecans, onion, carrot and avocado into a large bowl. Drizzle the ingredients with the balsamic vinaigrette, and toss it all really well so the dressing absolutely covers the delish ingredients.