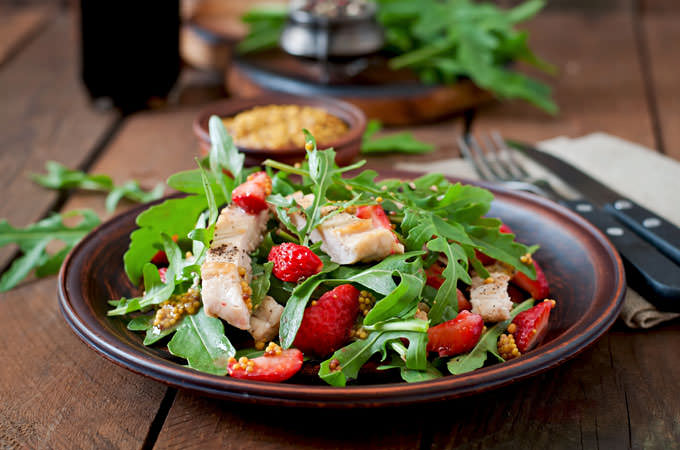 Missing a bit of color on your plate? Not to worry, because we have an amazingly healthy and flavorful dish that might just be what you need. The delicious fruit salsa is both sweet and refreshing, and it goes perfectly when topped over succulently prepared chicken. Don't worry if your culinary skills are at low, because chicken cutlets with strawberry-avocado salsa are incredibly easy to prepare in no time!
Ingredients
To make this wonderful summer dish, you'll need:
1 ½ cups of chopped strawberries
½ cup of diced peeled ripe avocado
2 tablespoons of minced seeded jalapeño pepper
2 tablespoons of chopped fresh cilantro
2 teaspoons of fresh lime juice
¾ teaspoon kosher salt, divided
1 tablespoon of olive oil
4 chicken breast cutlets
¼ teaspoon of freshly ground black pepper
4 lime wedges
Preparation
Combine the strawberries, avocado, jalapeño, cilantro, lime juice, and ¼ teaspoon of salt in a small bowl, and toss it well so everything combines perfectly.
Heat a large skillet over medium heat, and add oil to it and swirl so it coats the pan. Sprinkle the chicken with the remaining ½ teaspoon of salt and pepper before adding it into the pan.
Cook the chicken for 3 minutes on each side, or until the desired degree of doneness has been reached.
Divide the chicken among 4 serving plates, and top each serving evenly with a spoon of salsa and garnish it with a refreshing lime wedge.