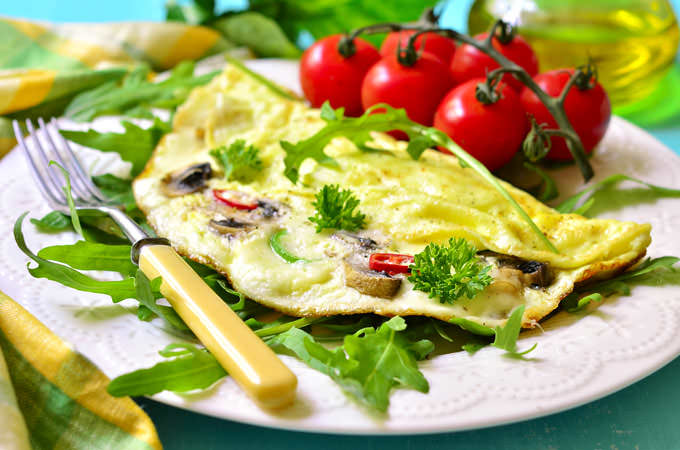 Your day has just started and you're already in a hurry, but you feel your stomach grumbling.
You soon realize that it will not be satisfied with something you picked up on the way – your tummy craves a good, solid, delicious meal that will fuel you up. So, what are you going to do?
We suggest you whip up a quick-and-easy egg white omelet! This recipe is perfect for those crazy few hours before noon, and it's absolutely delicious. You and your stomach won't regret eating it.
Ingredients
To make this meal, you need:
2 tablespoons of chopped green bell pepper
2 tablespoons of chopped mushrooms
salt and ground black pepper (to taste)
1 container of refrigerated pasteurized egg white substitute
Preparation
Get a glass or microwave-safe loaf pan, and spray it with cooking spray. Put the onion, green bell pepper, and mushrooms into the pan, and toss them around lightly with a fork.
Season this mix with salt and pepper, and pour in the egg whites. Cook the mix in a microwave oven on high for 3 minutes, remove the pan from the oven, and stir the cooked egg white from the side of the pan into the rest of the ingredients.
Cook for 3 more minutes on high, and if the omelet is still a bit runny on top, slice it into chunks, turn it over in the pan, and cook for 30 more seconds (also on high heat). Season with salt and pepper, and dig in!