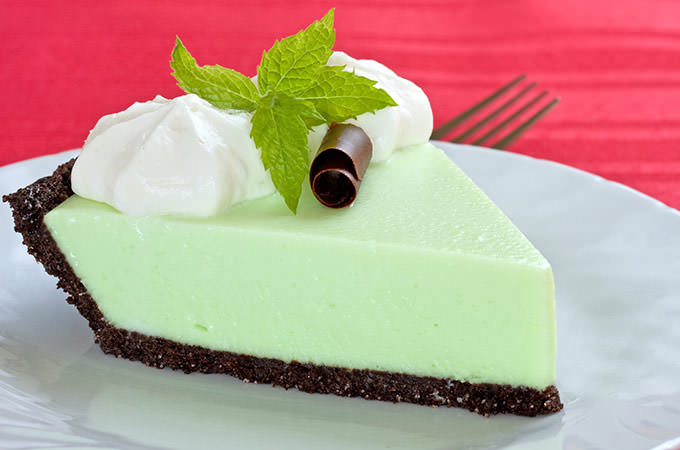 Sweet treats are never an unwelcome guest at our tables, but what happens when you need something sweet, but also refreshing and healthy? Then you make peppermint cream pies, of course!
This delicious recipe takes about 45 minutes to prepare, and with the ingredients listed below, you'll be able to serve up to 4 people.
It's free of gluten and dairy, while it doesn't contain any refined sugar, either. Now, let's get down to business.
Ingredients
3 cups of raw almonds
1½ cups of cashews
7 drops of peppermint oil
1 tablespoon of chia seeds
1 tablespoon of cacao powder
4 tablespoons of coconut oil
2 tablespoons of honey
Preparation
Put almonds, chia seeds, cacao powder, 2 tablespoons of coconut oil, and 3 drops of peppermint oil in a food processor and blend until you have no large chunks. If the mixture is not consistent, add a bit of water and process more. Otherwise, move on to the next step.
Use coconut oil to grease the springform tins, then press down the processed mixture evenly. Leave the crust in the freezer to let it take its form.
Blend cashews, honey, and what's left of the coconut and peppermint oils until smooth. Adjust flavor according to preference by adding more peppermint or honey.
Pour the peppermint cream on the form bases from the freezer evenly, then return to chill for 6-8 hours. Once the pies reach a steady shape, they are ready for serving.