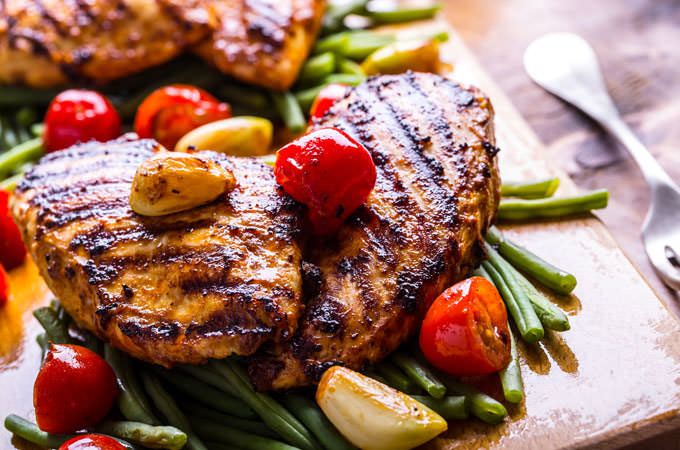 If you are in the need of a new and exciting recipe for preparing chicken, look no further for this one will definitely tickle your taste buds like none other before.
Ingredients
For this simple and healthy marinated grilled chicken breasts dish, you will need:
6 skinless, boneless chicken breast halves
1/4 cup cider vinegar
6 tablespoons olive oil
3 tablespoons prepared coarse-ground mustard
3 cloves garlic, peeled and minced
1 lime, juiced
1/2 lemon, juiced
1/2 cup brown sugar
1 1/2 teaspoons salt
black pepper to taste
Preparation
Take the cider vinegar, mustard, garlic, lime juice, lemon juice, brown sugar, salt, and pepper, and mix all these ingredients in one large bowl.
Once the mix becomes homogenous, add the olive oil and mix some more.
Place chicken breast slices in the mix, cover and marinate for approximately 8 hours. You can leave it marinate over night.
Preheat your outdoor grill and oil the grill grate. Place marinated chicken breasts on the grill, and cook up to 8 minutes on each side, or until juices run clear, and then discard marinade.
Grilled chicken will never be the same. Trust us.
Enjoy.