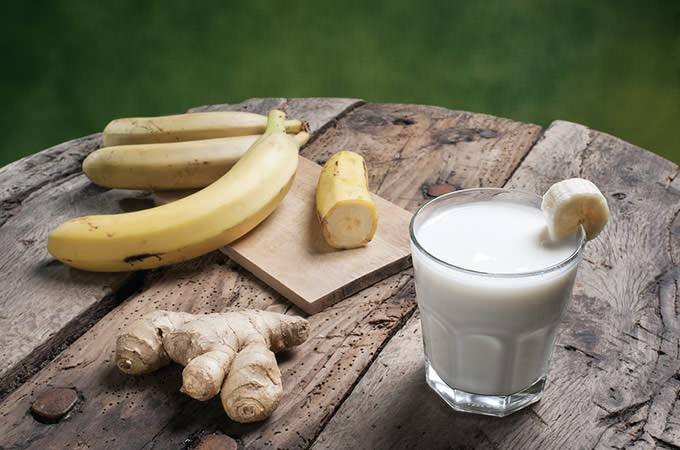 There's no better way to start a day than with a mouth-watering and healthy smoothie.
Not only are they an easy-to-make combination of nutritious ingredients like fruit, milk, protein, immune-boosting yogurt… they can also help you lose weight in the process.
Today, we are giving you a banana-ginger smoothie that will help you soothe all possible digestion troubles.
How To Make It
This delicious and nutritious smoothie is incredibly easy to make. All you need is:
1 banana (sliced)
3/4 c (or 6 oz) vanilla yogurt
1 Tablespoon honey
1/2 teaspoon freshly grated ginger
Once you have all the ingredients, combine them in your blender until smooth.
The nutrition value of this breakfast drink is around 160 calories, 1 g fat, 0.8 g sat fat, 57 mg sodium, 34 g carbs, 28 g sugars, 1.5 g fiber and 5 g protein.
The number of servings for this particular recipe is 2.