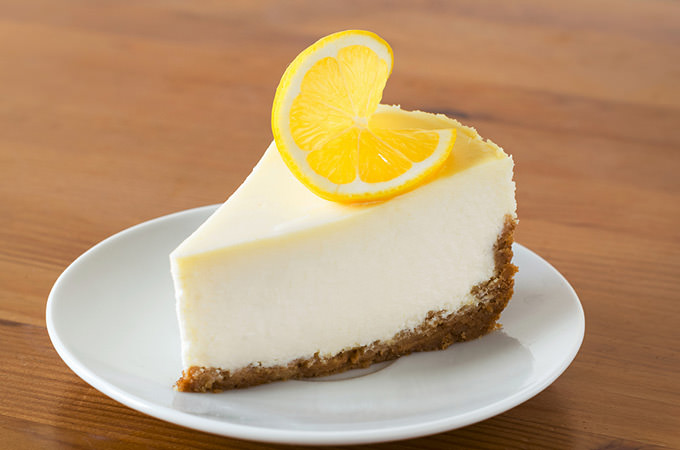 This easy-to-make no-bake lemon cheesecake is probably one of the best options for your post-Christmas blues. Now that we all have put some winter-weight on, it is time to detox our body with some healthy food. But this doesn't mean you have to say goodbye to desserts.
Why not have your cake and eat it too?!
This no-bake cheesecake is easy to make, it doesn't require any fancy equipment, and most importantly – it tastes heavenly.
Prep time is approximately 10 Minutes, and set time is 30 minutes, so let's get crackin'!
Ingredients
100g Digestive Biscuits
50g Butter
250g Cream Cheese
1/2 a cup of Icing (Powdered Sugar)
The Zest and Juice of a Lemon
80ml (1/3rd cup) Thick Cream
Candied Lemons (for decoration, optional)
Step-By-Step Preparation
In a large bowl, crush the biscuits until they resemble fine sand. Melt the butter and add to the cookie crumbs. Mix together, divide between the baking tins, then press down into the tin and make a smooth base.
Put in the fridge to chill while you make the cheesecake filling.
Now put the cream cheese and the powdered sugar into a bowl. Cream together until smooth and fluffy, then add the lemon zest and juice. Mix through and whisk the cream until thick.
Spoon onto the cheese and sugar mix, stir through. Divide the mix between the baking tins on top of the cookie base. Smooth the top.
Place into the fridge to chill and set.
Finally, decorate the top with candied lemons and voila! The easy-to-make no-bake lemon cheesecake is ready to be served!