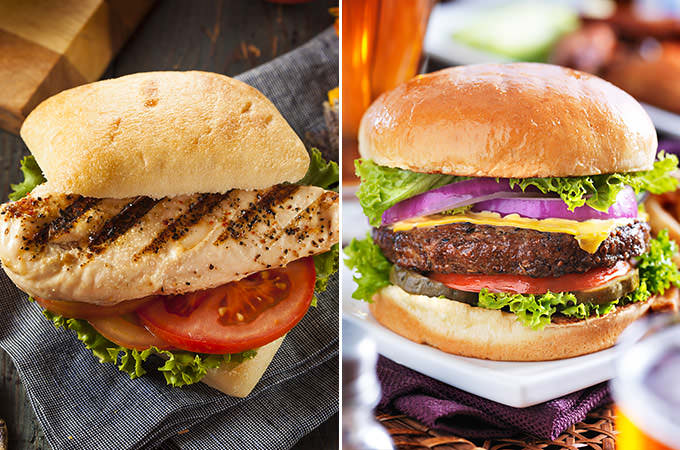 Think you know which US staple food was more popular in 2019, a grilled chicken sandwich or a beef burger?
According to the data from a research firm NPD Group, the total number of grilled chicken sandwiches that were sold across America in 2019 was 1.3 billion, which is actually 129 million fewer chicken sandwiches sold than in 2018. In percentages, 1.3 billion amounts to a 9 percent decrease compared to the previous year.
When it comes to burgers, restaurants saw 9 billion of those sold in 2019, which marked a 3 percent increase compared to 2018, making a beef burger the clear winner.
One of the reasons why we saw this decrease in percentages of grilled chicken sandwiches sold and an increase in the sales of beef burgers is an aggressive promotional campaign for burgers by McDonald's, Burger King, and Wendy's last year, which obviously proved to be very fruitful.
In addition, many non-fast food restaurants offer burgers of all shapes and sizes, enticing restaurant-goers who frequent regular fast food joints to switch to casual dining.