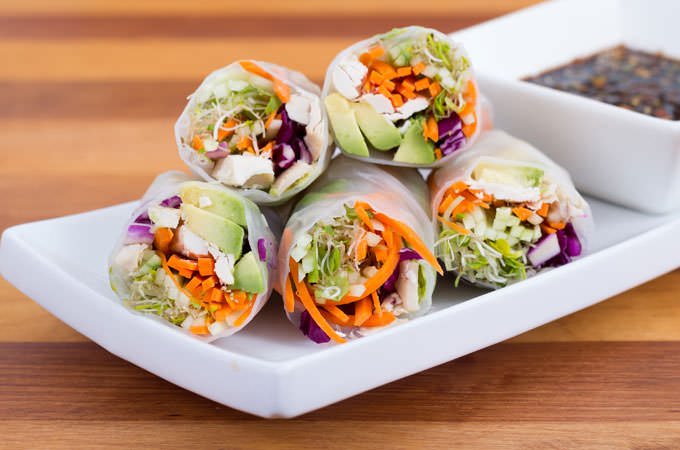 Everyone has their own preference – some of us prefer salads, some fancy a pasta, and others can't imagine having a meal that doesn't include a fruit juice.
However, there is a dish that will suit any and all needs, both in terms of taste and nutrition – vitality rolls.
This recipe consists of three different parts, but each of them is simpler than the one before. You'll have to spend about 30 minutes preparing this wonderful dish, and with the ingredients below, you'll be able to serve 4 people.
Ingredients
1 packet of rice paper
600g of Brazil nuts
70g of lime juice
100g of tamari
20g of turmeric powder
1 carrot
1 beetroot
1 cucumber
1 pack of brown rice noodles
30g of roasted sesame oil
1 cup of kale
Salt
Preparation
Soak the rice paper in hot water, then lay it flat.
Blend together Brazil nuts, half of lime juice, half of tamari, turmeric powder, and a big pinch of salt, then mix with 20ml of water.
Pour hot water over the noodles and add sesame oil, salt, and the rest of tamari and lime juice to them.
Add the Brazil nut mix, carrot, beetroot, cucumber, noodle mix, and kale to the rice paper (in this order). Roll everything up and fold the sides, then garnish and serve.
Bon appétit!