Looking for some cost effective food that is also healthy for you? Here's a list of the most cost effective healthy foods you can buy if you're on a budget.
1. Frozen Vegetables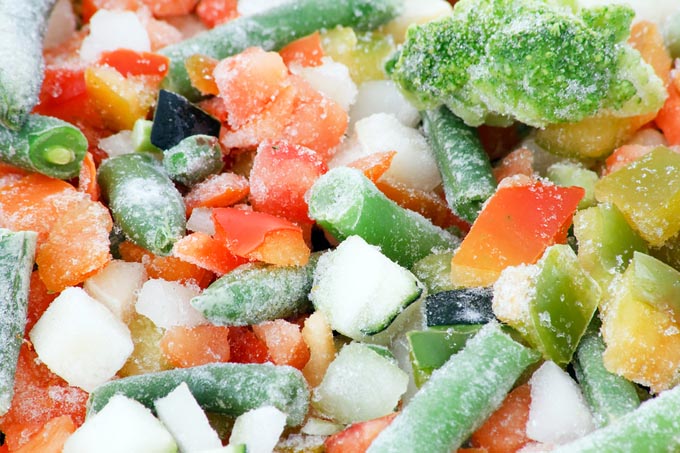 Frozen vegetables are often overlooked because fresh produce is preferable for many consumers. You might have heard that frozen varieties do not offer the same nutritional value as fresh vegetables; however, frozen veggies may contain more nutrients because they're usually flash frozen where they are grown.
Today, you don't have to settle for boiling frozen vegetables – many varieties come in steam pouches that are table-ready in under two minutes. Of course, steam packaging adds cost, so you might want to skip the convenience if you're on a budget. If you're not a fan of eating them on their own, add them to soups, stews and casseroles for mere pennies a serving.
2. Brown Rice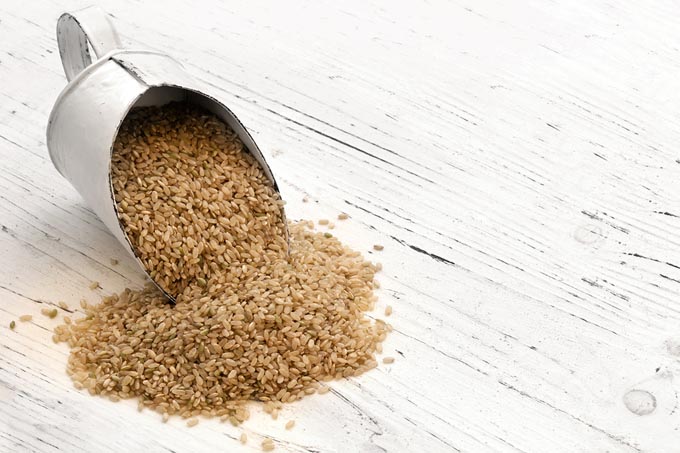 Coming in around 18 cents per serving, brown rice gives you more fiber and protein than its white-colored relative. Also, unlike white rice, brown rice is not a simple carbohydrate. Natural brown rice grains help keep you feeling full longer and maintain consistent energy throughout your day.
Cook up a large batch of it on the weekend and use it in stir-fries, salads, casseroles, stews and soups all week long. If you're a fried rice fan, don't pay top dollar for takeout – simply freeze a batch of prepared fried rice and add it to a skillet with a bag of frozen vegetables, a dash of soy sauce and a couple of tablespoons of oil.
3. Canned Tuna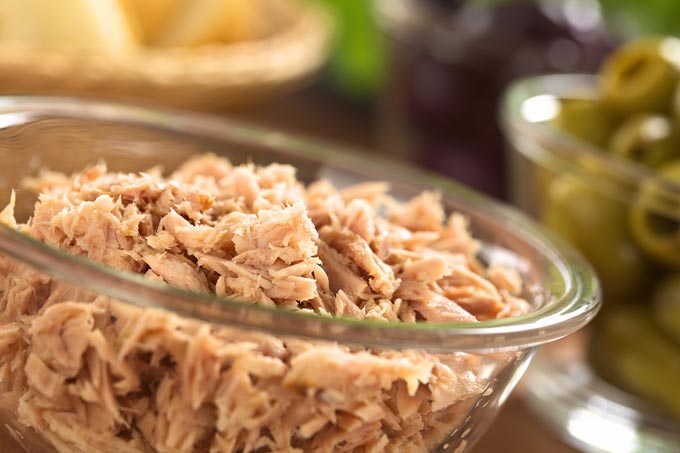 A can of water-packed chunk white albacore typically costs less than a dollar and can be incorporated into any number of dishes. Thanks to its flavor, which is milder than traditional tuna, you can enjoy the health benefits of this fish without the dreaded "fish burps."
Tuna is an excellent source of proteins. It also contains an abundance of heart-healthy Omega-3 fatty acids and B-viamins. The traditional tuna fish sandwich is always good for a quick meal (just sub Greek yogurt for the mayo), but you can add tuna to salads, put it in casseroles or mix it with seasonings to create a tasty spread for crackers.
4. 100% Whole Grain Bread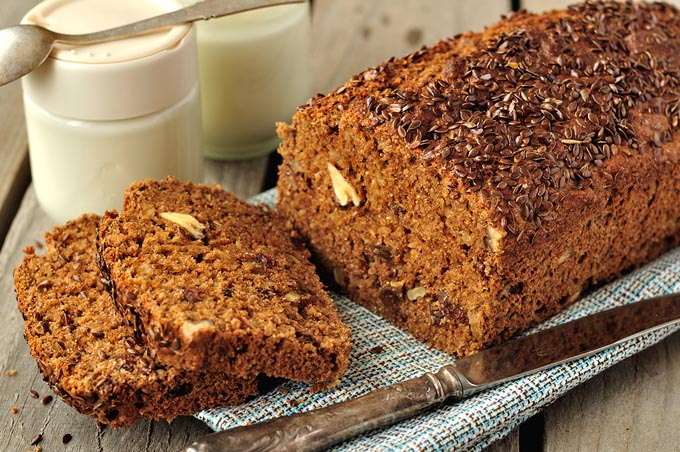 Keep full longer, and for less cash (two slices cost about 30 cents), by making your lunch with whole grain bread. Whole-grain varieties are rich in dietary fiber, which aids digestion and regulates blood glucose levels. Fiber also expands in your digestive system, which can help prevent you from overeating.
Don't waste the ends or kids' uneaten crusts; save them in the freezer and use later for bread pudding, egg and cheese strata or stuffing. Also, you can dehydrate whole grain bread in your oven by leaving the door open and heating it at about 200 degrees for a few hours. Dehydrated bread is perfect for homemade bread crumbs.
5. Russet Potatoes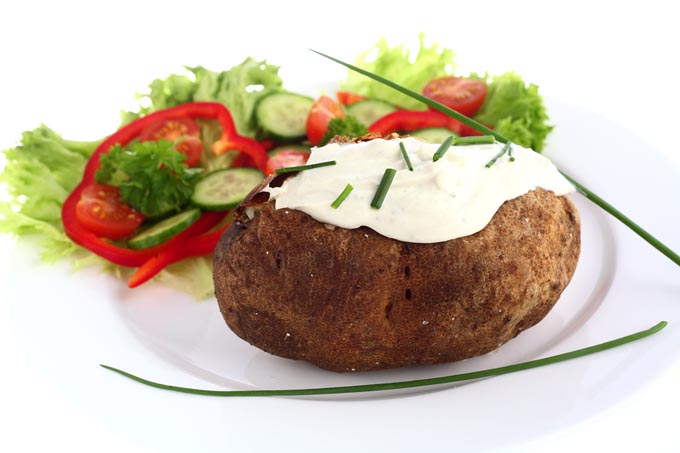 With a whole five pounds costing less than $5, you can create delicious, gourmet baked potatoes at home for less than the cost of something from the dollar menu at your favorite fast food joint. Of course, your baked potatoes will be fresher and healthier, too.
Low in calories, but bursting with vitamin C, fiber and protein, potatoes can also be used in casseroles, egg dishes and soups, stewed or roasted on the grill. For a comfort food treat without all of the fat, try coating homemade fries with olive oil and rosemary, then baking them on an oiled baking sheet.
6. Refried Beans
A staple in Mexican favorites like tacos, burritos, dips and nachos, each serving of refried beans costs less than 40 cents and is packed with fiber and protein. Canned versions typically stay good for six months or longer, which means that you can stock up when you find them on sale.
Make a quick and healthy meal by heating up a can of refried beans, stirring in some chili powder and topping it with a generous serving of salsa and guacamole. For an added kick, layer on a bit of salsa or break out the bottle of hot sauce from your refrigerator.
7. Canned Marinara Sauce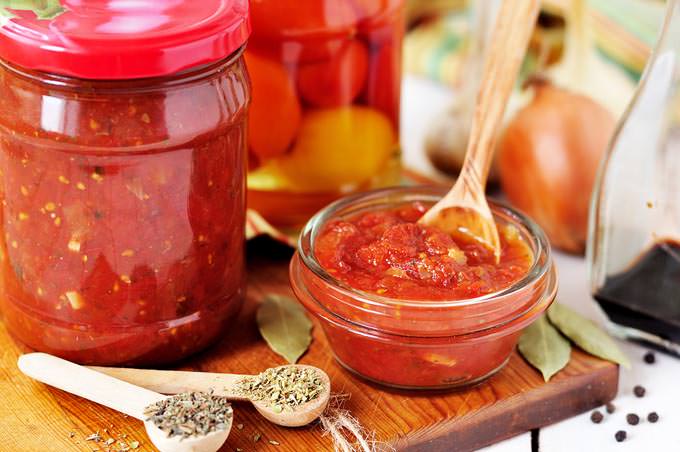 Create homemade pizza, pasta and sandwiches faster than your favorite Italian restaurant can deliver – and for a whole lot less. Family sized jars make each serving cost about 30 cents.  On busy nights, boil some pasta, toss in a bag of frozen veggies and top with marinara sauce for a wholesome, yet inexpensive, meal.
Pair pasta with a side salad or a loaf of Italian-style bread to round out your meal without breaking the bank. When you are looking for canned or jarred marinara, be sure to check the ingredients list. Some versions contain sugar or high-fructose corn syrup, which add extra calories and can contribute to weight gain.
8. Greek Yogurt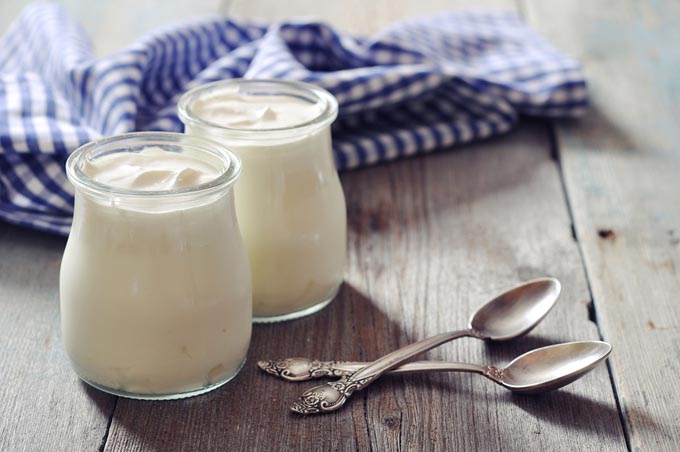 While relatively new to the food scene, this should be a staple of every home. Greek yogurt offers an abundance of protein to keep you going between meals. You'll also enjoy the health benefits of calcium, dietary fiber and vitamin A. Bought in bulk, each serving is about 90 cents and adds protein and substance to granola and smoothies.
Greek yogurt can be mixed with frozen berries for a sweet treat that's kind to your wallet and your waist. Avoid the flavored versions, which are laden with sugar and chemicals. Nuts and berries can add flavor without increasing your consumption of harmful ingredients.
9. Bagged Spinach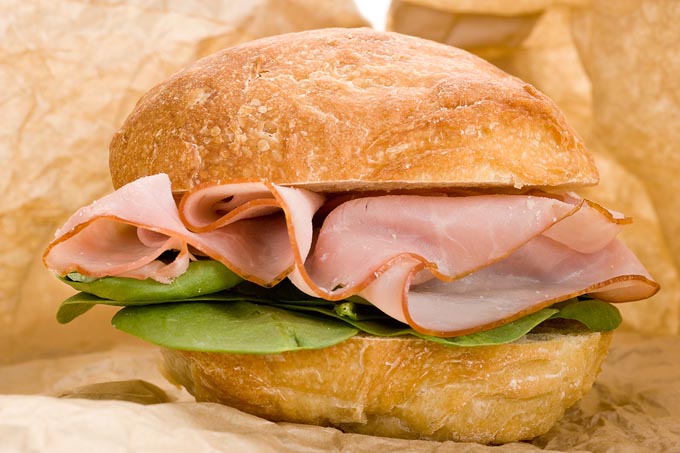 Calorie for calorie, fresh spinach gives you more protein than most varieties of beans, and gives a nutritional boost to everything from smoothies to pizza and salads to sandwiches. Depending on when you buy, you can purchase a bag of spinach leaves for less than $2.
If you can't use the whole bag before its expiration date, freeze the remainder – thawed spinach makes a great addition to soups and casseroles. Spinach is an excellent source of vitamin K, a blood clotting agent. Vitamin K can also help prevent bruises and help existing bruises disappear more quickly. The fiber in spinach leaves will also help regulate your digestive system.
10. Old-Fashioned Oats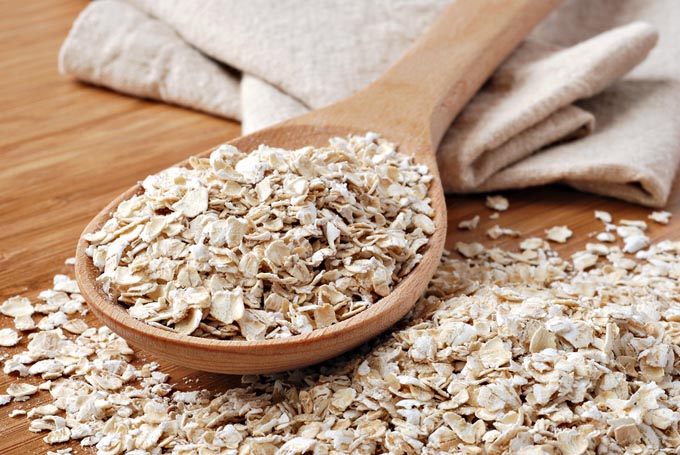 Skip the fancy packages of instant oatmeal and quick cooking oats in favor of the old-fashioned variety. Steel-cut oats cost about 14 cents per serving and really don't take much longer to prepare than the microwave-ready varieties. As an added bonus, old-fashioned oats lack the artificial sweeteners and preservatives commonly found in flavored varieties.
Oats are rich in dietary fiber and help you feel full throughout your morning. They also contain vitamin E, an important nutrient for your skin; along with B-vitamins which support proper nervous system function. Save time by soaking the oats in milk overnight, zapping in the microwave and topping with fresh fruit for yogurt.