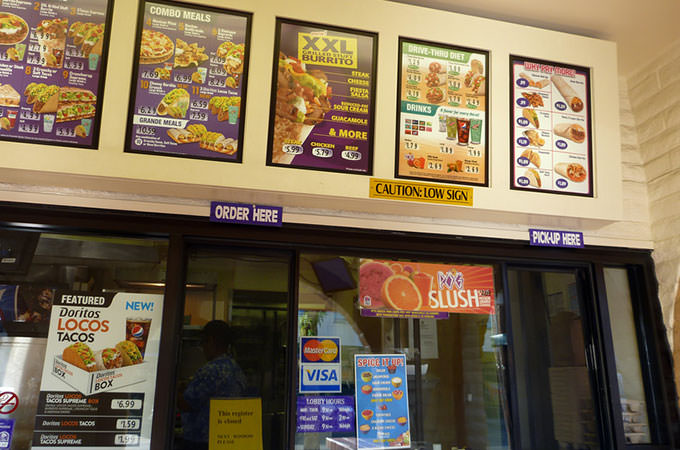 Taco Bell is a fast food restaurant known for its crazy – yet – simple food inventions, like the Doritos Locos Tacos, or the Crunchwrap Supreme. But earlier this year, T- Bell announced a new invention: the Breakfast Quesarito.
Take a burrito, wrap it in a quesadilla complete with melted cheese, stuff it full of eggs and meat, like sausage or bacon, and BAM, instant hit.
The newest addition to Taco Bell's breakfast menu is being tested in Oklahoma City, to see if it meets with the masses approval. With all the breakfast – styled goodness inside, how can it not?
This latest food fabulousness is part of an ongoing attempt by Taco Bell to step up the company's position in the fast food industry. After announcing its new breakfast menu earlier this year, Taco Bell followed up with the announcement of its intent to establish a chain of high-end taquerias, in direct competition with Chipotle, a "fast-casual" Mexican food chain.
Coupled with the fact that the idea for the breakfast quesarito came off of Chipotle's secret menu, and you've got a food war for the ages boiling up. However, Taco Bell is a company that can be credited for its inventiveness.
One only has to look at their menu before the sheer weight of choices renders their brain inoperable. If a competition is truly in the mix, then one can only speculate as to how much more creative Taco Bell can get with its food.