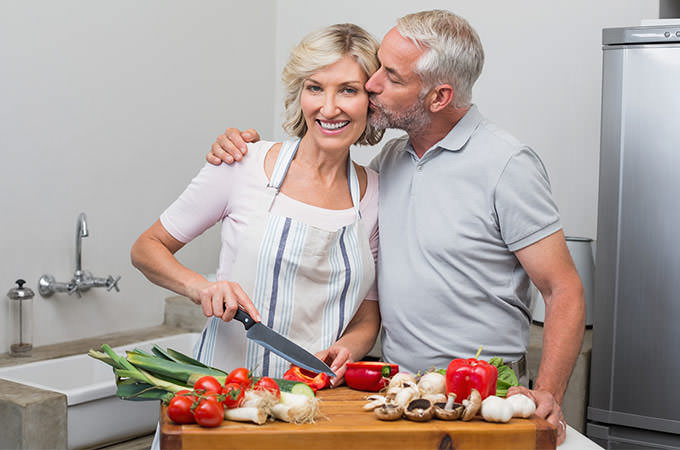 Looking younger than our biological age is a goal women (and men) have been trying to achieve for decades, but unless you've hit a gene pool jackpot, looking younger as you age may be particularly difficult.
Luckily, people in their 50s who are happy with their body, skin and hair are happy to share some of their secrets and routines to help the rest of us achieve similar results.
Looking great in your 50s may entail skipping breakfast and allowing your body to move around and exercise first before stuffing it with food.
This brings us to eating two meals a day, starting with lunch.
Lunch needs to be filling but healthy, so opting for fish and turkey, and plenty of fresh vegetables is a sure way to give you more energy and make your skin glow.
When it comes to the last meal, make sure there is at least four to five hours between your lunch and dinner. Items that you should have on your menu are rather similar to those you have for lunch, including poultry, fish and produce, but the trick is in mixing and matching and having as assorted a diet as possible.
Don't forget that water is crucial regardless of age so make sure you have at least 8 glasses of water a day coupled with regular exercise.