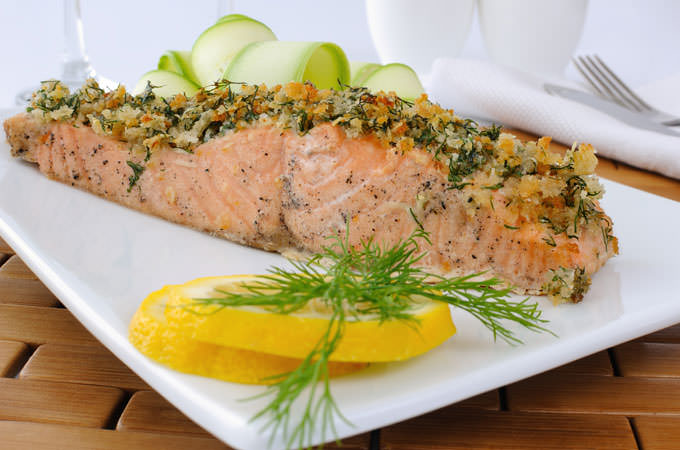 There is never enough of new and exciting ways to prepare fresh salmon fillets. Here is one with just the right amount of spicy to make your mouth water instead of your eyes.
Butter, mustard, parsley, honey recipe has it all. So let's get down to business.
Ingredients
4 (4 ounce) salmon fillets
4 teaspoons chopped fresh parsley
1 lemon (for garnish)
1/4 cup butter (melted)
3 tablespoons Dijon mustard
1 1/2 tablespoons honey
1/4 cup dry bread crumbs
1/4 cup pecans (finely chopped)
Preparation
Preheat your oven to 400 degrees F (200 degrees C), and while it heats up nice and slowly, take a small bowl and combine butter, mustard, and honey. Stir until smooth and set aside.
In a separate bowl, combine bread crumbs, pecans, and parsley.
Brush each salmon fillet lightly with the butter, mustard, and honey mixture, then sprinkle them with the bread crumb mixt.
Bake the fillets for 15 minutes.
(Note: salt and pepper to taste, and use lemon slices to garnish the dish.)
Let us know how it went!