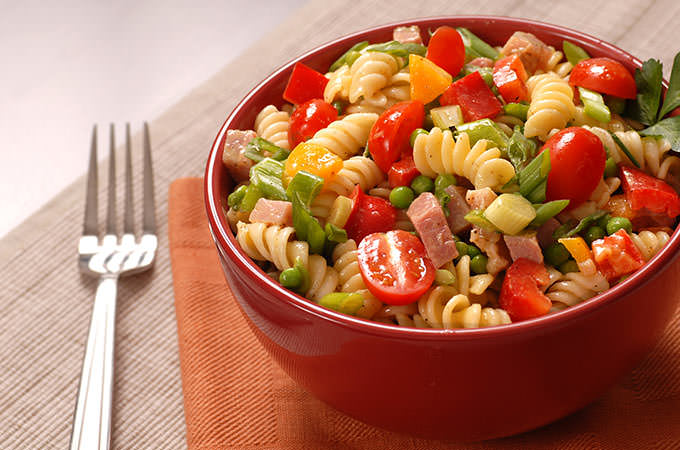 When you get bored of your everyday pasta salad dihes, there's nothing like a spicy variation to get you going!
This amazing spicy Monterey jack pasta salad is the perfect choice for those days when you just don't have any inspiration, because it won't just give you a healthy punch, it will also keep you inspired throughout the week.
If you can't find acini di pepe pasta (tiny pasta rounds), you can use ditalini (short tube-shaped macaroni) instead. This dish also goes wonderfully with breadsticks, preferably Asiago.
Ingredients
To make this scrumptious pasta salad, you'll need:
6 ounces of uncooked acini di pepe pasta
2 ¼ cups of diced plum tomato
1/3 cup of rinsed and drained capers
¼ cup of finely chopped red onion
¼ cup of sliced pickled banana peppers
¼ cup of chopped fresh parsley
2 tablespoons of cider vinegar
1 tablespoon of extra-virgin olive oil
½ teaspoon of dried oregano
1/8 teaspoon of salt
2 ounces of Monterey Jack cheese cut into ¼-inch cubes
1 can of navy beans, rinsed and drained
1 ounce of chopped salami
1 minced garlic clove
Preparation
According to its package instructions, cook the pasta while omitting salt and fat, and drain it well when it's done. Get a large bowl and combine all of the remaining ingredients in it. When everything in this tomato mixture has combined well, add the pasta to it and again, toss it well to combine.