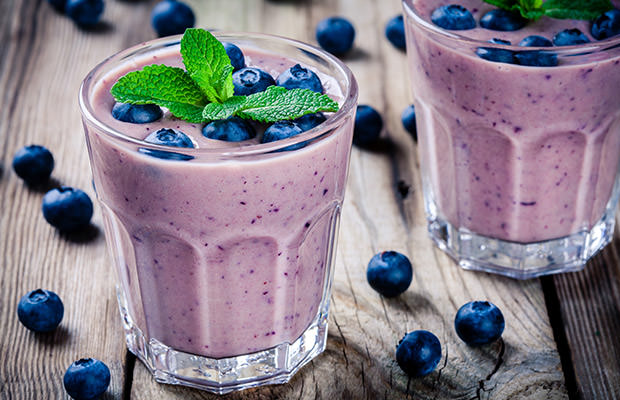 When it comes to losing weight and getting back on track with the healthy diet, we all want a quick and easy fix.
With these easy-to-prepare weight loss smoothies you will be off to a great start as these are packed with refreshing fruits and MUFAs (monounsaturated fatty acids).
Also, these delicious healthy weight loss shakes are especially made to target your belly fat. They are perfect for breakfast, lunch, or a snack.
Blueberry Smoothie
1 c skim milk
1 c frozen unsweetened blueberries
1 Tbsp cold-pressed organic flaxseed oil (MUFA)
HOW TO PREPARE: Combine milk and blueberries in a blender. Blend for 1 minute, then pour the mix into a glass. Stir in flaxseed oil.
Peanut Butter & Banana Smoothie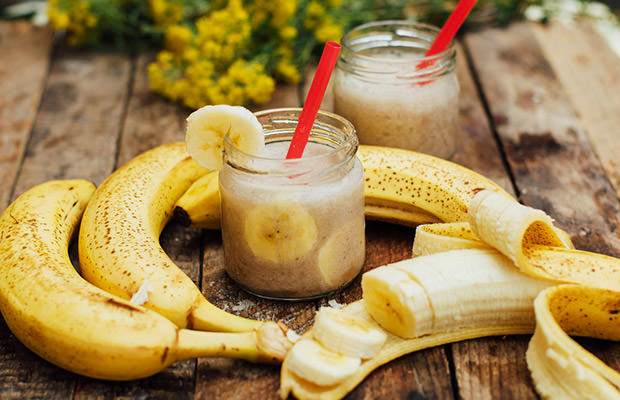 1/2 c fat-free milk
1/2 c fat-free plain yogurt
2 Tbsp creamy natural unsalted peanut butter
1/4 very ripe banana
1 Tbsp honey
4 ice cubes
HOW TO PREPARE: Combine all the ingredients in a blender. Process until smooth. Pour into a tall glass and serve.
Aldo read: 20 Weight Loss Foods That Actually Taste Good
Mango Smoothie With A Twist
1/4 c mango cubes
1/4 c mashed ripe avocado (MUFA)
1/4 c mango juice
1/4 c fat-free vanilla yogurt
1 Tbsp freshly squeezed lime juice
1 Tbsp sugar
6 ice cubes
HOW TO PREPARE: Combine all ingredients in a blender and blend until smooth. Pour into a tall glass.
OPTIONAL: Garnish with sliced mango or strawberry, if desired, and serve. For extra protein boost, add 2 scoops of protein powder
Before you go, check out: 3 Easy To Make Super-Healthy And Tasty Smoothie Recipes!