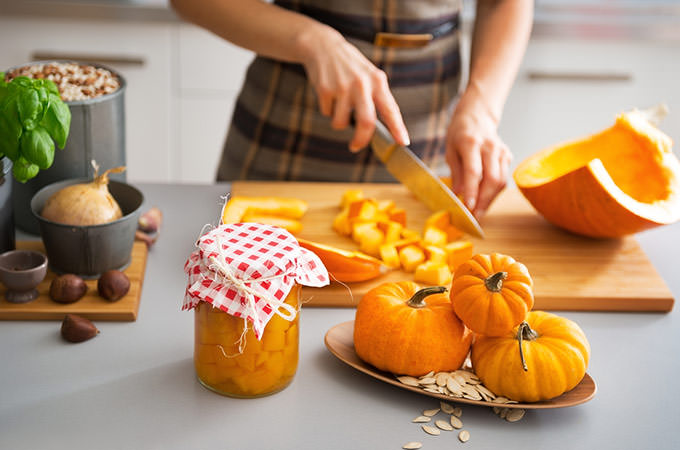 Ok, Halloween is behind us and you probably have loads of leftover pumpkins you are about to throw away.
Well, don't!
We have 3 simple and healthy ways to use up your orange sweetness once the festivities are over.
1. Pumpkin Puree
The insides of a pumpkin are not to be discarded. You can make pumpkin puree and add it to multiple dishes:
Baked meat
Baked veggies
Morning yogurt…
To make this delicious puree you need to:
steam it until it's tender (approximately 45 minutes).
let your pumpkin pulp cool a bit
mash with a potato masher or food processor
You can even freeze the pulp you don't use and add it to your meals later.
2. Roast Seeds
Ok, this is an easy one. You can make roasted pumpkin seeds quickly and use them as:
a trail mix addition
sprinkle on salads
or you can just eat them separately as a snack
To roast pumpkin seeds:
rinse the stringy pulp from the seeds
dry them using a paper towel
season to taste
3. Compost The Rest
If your pumpkin is too old to opt for the previous 2 suggestions, it's perhaps time to get rid of it. If you've got a compost pile in your backyard, the leftover pumpkin will make a nice compost for your garden.
Quick, healthy, and easy indeed!