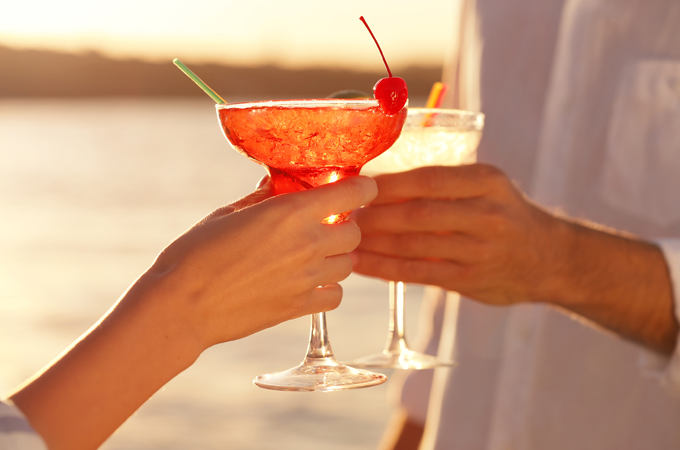 Only a few more days until Valentine's Day which means only one thing – you need to start getting ready for that special date night.
If you are among the ones who like to stay in on this holiday and prefer making their own dinner and drinks, you are in for a treat.
Here we have 3 Valentine's Day cocktail recipes that are delicious, easy to make, and will definitely put you two love birds in the 'mood'.
The Chocolate Cherry Cha Cha
Nothing screams Valentine's Day as a bright red cocktail. The Chocolate Cherry Cha Cha combines cherry liqueur, sparkling water with chocolate vodka, with coconut rum, producing the memorable flavor of a chocolate covered cherry.
INGREDIENTS:
1 ounce cherry liqueur
1 1/2 ounces Malibu Coconut Rum
1/2 ounce chocolate vodka
1/2 ounce club soda or sparkling water
PREPARATION: Make sure your ingredients are chilled beforehand. Pour the cherry liqueur into a martini glass, then add the Malibu Coconut rum. Now it is time for the chocolate vodka and sparkling water.
Stir and serve.
The Creamy Chocolate Raspberry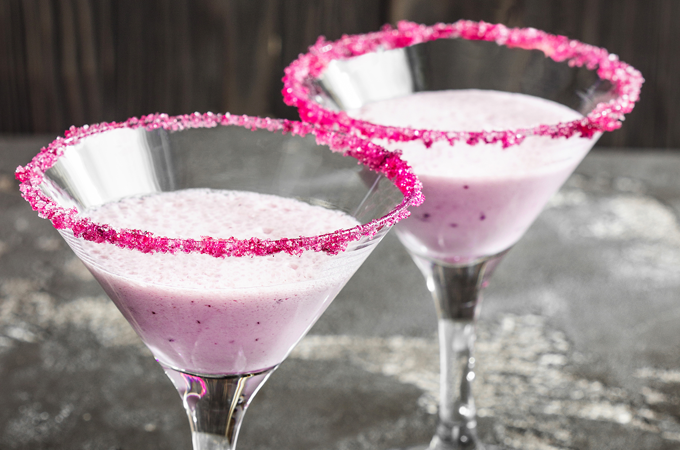 This amazingly creamy cocktail tastes just like it sounds!
INGREDIENTS:
1 1/2 ounces vanilla vodka
1 ounce Godiva chocolate liqueur
1 ounce Chambord
1 ounce half-n-half
PREPARATION: Fill your shaker halfway with ice, pour all the ingredients in and shake until chilled. Strain the mixture into the glass, and serve
Optional: Rim a martini glass with pink sugar for a truly sexy experience.
The Kiss On The Lips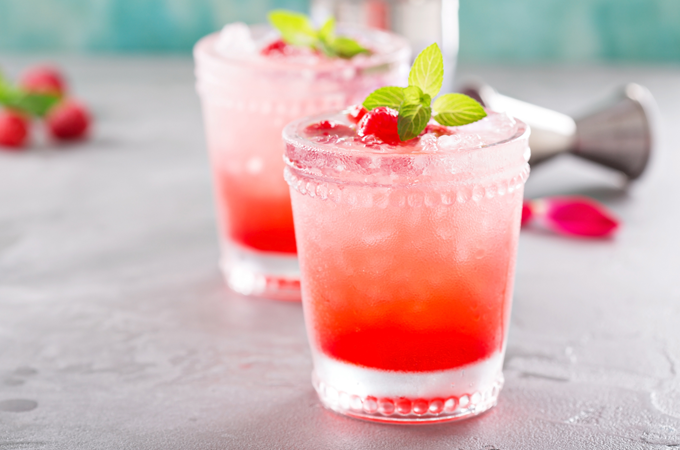 This interesting recipe is based on a popular drink served on Carnival Cruise Lines. The Kiss On The Lips is simple yet deliciousness a cocktail that combines flavors of peach, mango and berry.
INGREDIENTS:
1 1/2 ounces peach schnapps
5 ounces frozen mango mix
1 tablespoon grenadine
2 cups crushed ice
PREPARATION: Blend the peach schnapps, frozen mango and crushed ice in your blender until smooth. Now pour the grenadine into the bottom of a cocktail glass, and only then pour the blended mixture in over the top.
Optional: Garnish with a pineapple slice and cherry.