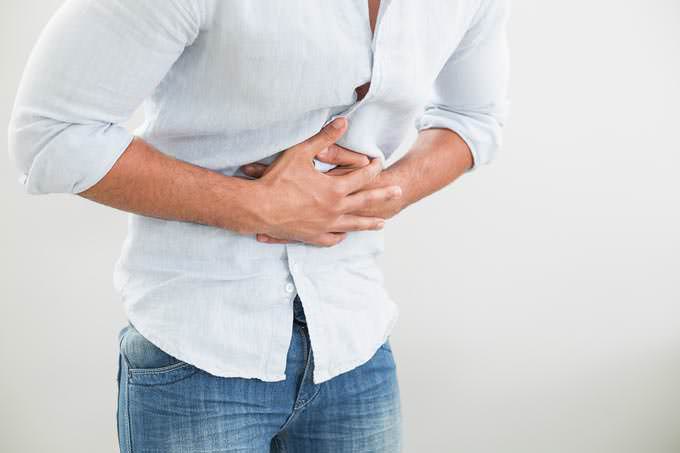 Irritable bowel symptom (or IBS) is a common digestive system disorder involving bloating, painful cramps, and constipation or diarrhea.
However, many sufferers remain unaware of the ways in which their diet may be dramatically exacerbating their symptoms.Before you give up hope, consider these top ten triggers for digestive problems and begin a period of trial and error to determine how these foods may be affecting your IBS.
1. Olestra (and other artificial fats)
The Federal Drug Administration (FDA) approved Olestra in 1996 as a fat substitute for use in human food.
It was marketed shortly thereafter by Proctor & Gamble under the brand name "Olean," and a fat-free revolution was born.
Coincidentally, or not, in the nearly 20 years since Olestra began replacing natural fats in processed foods and millions of people jumped on the no-fat bandwagon, obesity rates in the U.S. have doubled.
Olestra and other artificial fats are a digestive tract's worst nightmare. Olestra quickly depletes your blood level of fat-soluable vitamins, including A, D, K and E, which are all powerful antioxidants that help prevent cancer and heart disease.
In fact, a four-week study of Olestra found that participants who consumed just three milligrams a day, about the equivalent of six potato chips, cause a 20 percent decline in the body's level of beta carotene, as well as a decrease of 38 percent in the body's lycopene stores.
A study by Proctor & Gamble themselves showed that eight milligrams a day of Olestra caused a five-fold increase in incidents of diarrhea, compared to natural fats, and participants who were given Olestra were twice as likely to have loose stools, nausea, gas, and anal leakage of greasy fecal matter and Olestra liquids. If that's not enough to make you crave good old natural fat, nothing is.