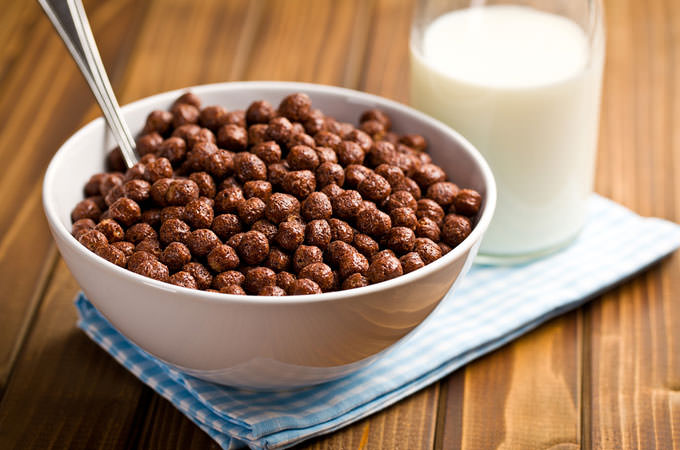 2. Kid's Cereals
With bright colors and a sweet taste, cereals aimed at kids have everything you don't need and little of what you do need in the morning.
Avoid the sugar and food dye combo and switch to a high-fiber whole-grain cereal or oatmeal instead. Kids cereals can be loosely defined as any cereal with a cartoon character on the box.
That cartoon character is red flag, warning that inside is a nutritional disaster.
Some studies have noted that one serving of most of these cereals has an entire day's recommended allowance of sugar. And sugar first thing in the morning prepares your body for a blood sugar roller coaster throughout the day.
The reason kid's cereal is so popular is because it tastes good, and marketers of kid's cereal know how to make the products popular for kids. Most cereals have a cute mascot, "They'rrrrrrrr GREAT!" and kids identify the mascots with the cereal brands.
Stay away from popular kid's cereals and again, add protein to your breakfast instead. Your body doesn't need sugar in the morning for energy, your body needs a combination of healthy carbohydrates, protein and fats in order to feel good.
Fill up with healthy choices that will have a lasting effect throughout the day. Sugar cereals should be eaten sparingly, if at all.