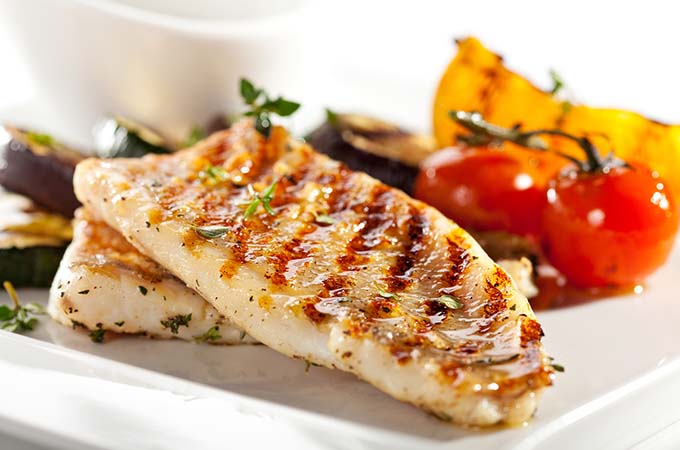 Most adults get two to four colds every year, usually between September and May. While there is no cure for the common cold, there are certain foods that can help prevent colds in the first place and improve your symptoms once they set in.
These nine powerhouse foods can help prevent the common cold or, if it's too late for that, help reduce the duration of the virus and ease some of the misery it brings.
1. Fish
Trying to avoid getting sick? One of the best ways to do so is to include plenty of omega-3 fatty acids in your diet.
Omega-3 fatty acids help reduce inflammation so that your body can fend off the common cold and other illnesses more easily.
Omega-3 also helps naturally reduce anxiety, which can prevent your body from fighting off illness, even if you're fit and healthy. Tuna, salmon and mackerel are all very high in omega-3 acids, and have numerous other health benefits as well.
You can grill fresh fish outdoors to avoid having the smell permeate your house or apartment. Rub on a little olive oil to prevent the fish from sticking to the grill grates and squeeze lemon juice over the filets just before cooking to enhance the flavor. There are also many delicious marinades and grill rubs available for fish.
If you just can't bring yourself to eat fresh fish, use canned tuna or salmon to concoct a healthy spread for crackers or sandwiches. Consider breading mackerel and making fish tacos that include black beans, slaw and fresh tomatoes for an extra punch of healthy antioxidants.
A recent study showed that adults who took fish oil supplements for three months had fewer colds and lower inflammation throughout their bodies. However, replacing fish entirely with fish oil isn't recommended, as the oil doesn't provide the other nutrients found in fresh, canned and frozen fish.