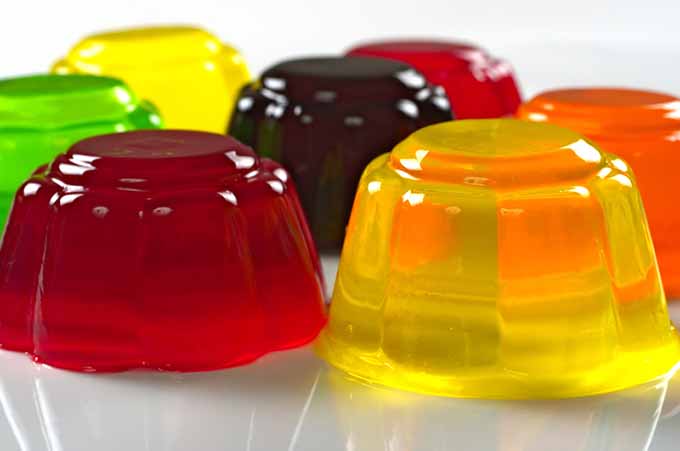 2. Jell-O
Jello may wiggle, but it won't make you jiggle. Jell-O has a mere 80 calories per half-cup serving, and it comes in a huge variety of flavors.
If you're a purist, feel free to whip up a box of Jell-O and eat it just as it is. But if your sweet tooth likes a little more adventure, try mixing in some additional ingredients to take this simple, sweet dessert to a whole new level.
Two tablespoons of Cool Whip has a mere 25 calories, so adding a few generous dollops to your Jell-O won't rack up many more calories than the original 80.
You can add virtually any kind of fruit to any flavor of Jell-O, increasing the nutritional value of this sweet snack while adding only a few calories.
Try a combination of fresh raspberries and blue raspberry Jell-O, fresh sliced strawberries and strawberry-banana Jell-O, or pineapple chunks and lime Jell-O.
For a creamy, frozen treat the whole family can enjoy on sweltering summer days, prepare two or three boxes of your favorite Jell-O flavors, using only 2/3 cup of boiling water per flavor.
Pour each flavor into a separate shallow pan and refrigerate until firm. Cut the Jell-O into cubes. Combine one package of Jell-O vanilla instant pudding mix with two cups of cold milk and whisk it for two minutes.
Add the Jell-O cubes to the pudding, pour into Dixie cups, add a stick and freeze for at least four hours. Each popsicle weighs in at a mere 150 calories. To increase the nutritional value and add more flavor without a lot of additional calories, add diced fresh fruit to each of the Jell-O flavors.