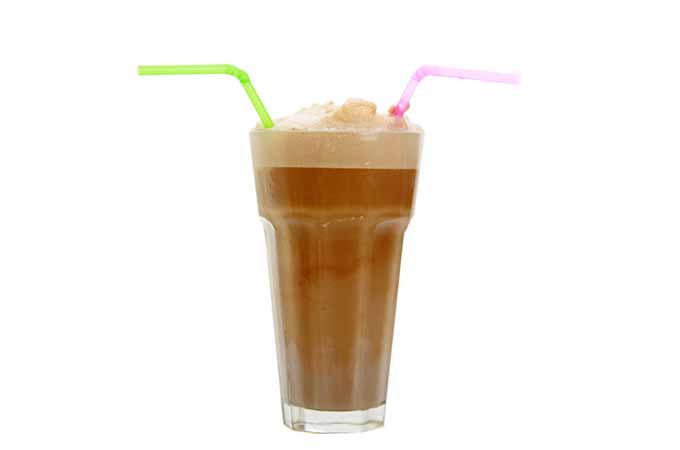 Who doesn't love a sweet desert or snack? Unfortunately, large sugar intakes, and high calorie intakes often associated with sweets, have been linked with various health problems like diabetes, obesity, and bad dental health.
Moderation is key when satisfying your sweet tooth. Swearing off sweets altogether is no fun, but with these ten sweet snacks that weigh in at 150 calories or less, you don't have to.
1.Root Beer Floats
Root beer floats are a classic American summertime treat, but it doesn't have to be sweltering outside to enjoy this creamy, delicious snack.
A half-cup of lite vanilla ice cream has only 100 calories, and a can of diet root beer has zero.
To make an original root beer float, chill a tall glass in the freezer for fifteen minutes.
Your soda should be ice-cold too, so that it doesn't melt the ice cream too quickly. You can put the soda in the freezer while your glass chills to ensure the coldest possible root beer.
Scoop a half cup of lite vanilla ice cream into the glass, and slowly pour the soda over it. Let it fizz up and settle, then top it off with soda until it's full to the brim. Top off this icy treat with a straw and a spoon, and have at it.
If you're the adventurous type, or despise root beer, don't limit yourself to a classic root beer float. Experimenting can be half the fun. Here are a few variations on the traditional float.
A Pepsi float will give you an inkling of why Laverne was so enamored with milk and Pepsi on the classic TV sitcom "Laverne & Shirley." To make this sweet treat, simply substitute the root beer with Diet Pepsi (or your favorite diet soda.)
A chocolate chip cherry float may be dangerous, because you'll probably want way more than one. Scoop a half cup of lite cherry chip ice cream into the glass and top it off with diet cherry soda.
If you love orange soda, you'll find that an orange float is to die for. Scoop ¼ cup each of lite vanilla ice cream and lite orange sherbet into the frost glass and top it off with diet orange soda. Don't be afraid to make up your own sweet variations on the classic float by combining your favorite soda and ice cream flavors.