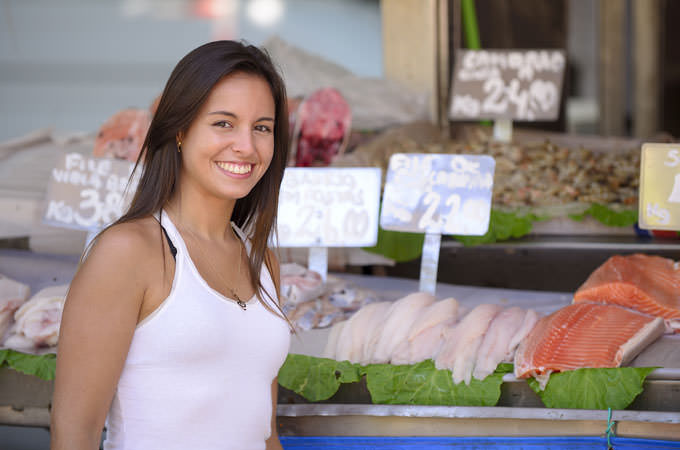 In the world of processed food and little time to prepare our meals from scratch at home it doesn't hurt to review the list of the healthiest natural foods that are available and should be consumed as often as possible. Today we present a list of 10 healthiest foods mother nature gave us and intended for us to eat instead of fast, salty, and sugary foods many of us eat so often.
1. Fish
Wild fish is getting harder and harder to find, but one of the main reasons why it's one of the healthiest foods around is because it is full of healthy protein and doesn't feed on chemical fertilizers, like other sources of food, such as cattle.
Its foods come from water rich in minerals, making it even healthier thanks to the abundance of
iodine
.
In particular, saltwater fish, such as Alaskan salmon and wild-caught sardines, top the list of some of the healthiest sorts of fish.
You might be surprised to see that sardines fall into this category, but the smaller the type of fish, the less time it spends in the water that might be more or less polluted.
There are also farmed fish that are healthy and raised without any risk to your health or to the environment. On the other hand, there are farms that feed the fish the types of food that are likely to be genetically modified so do your research extensively to know what you're purchasing and eating.