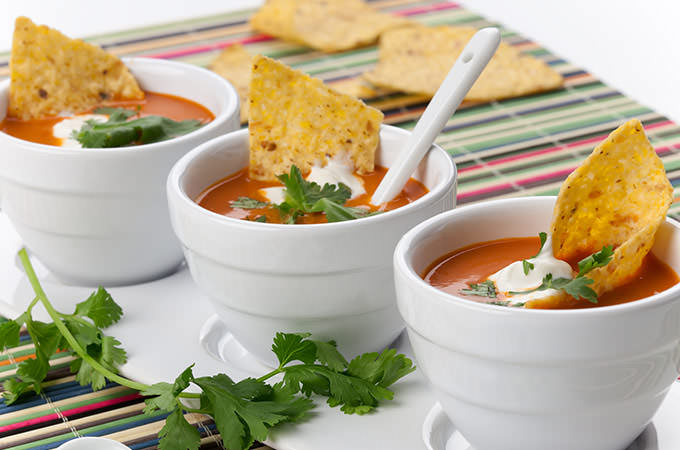 You should try everything once, and why wouldn't you do the same with this slightly unusual but still deliciously healthy tortilla soup recipe?
This Texan-favorite soup treat is great because every person can finds his or her own preferred way of making it, as it's incredibly versatile and its ingredients work well together with almost anything.
So, next time you're feeling adventurous and creative, get ready to mix it up Southern style.
Ingredients
To make this fun, tasty soup, you'll need:
9 cups of chicken broth
6 cloves of roasted garlic
½ cup of chopped tomatoes
½ chopped and ½ sliced yellow onion
2 fresh sliced jalapeno peppers sliced into rings
1 teaspoon of dried oregano
2 cups of shredded cooked chicken meat
1 juiced lime
6 corn tortillas cut into strips and toasted (for garnish)
Preparation
Bring the chicken broth to a boil in a heavy pot. When it starts boiling, add the tomatoes, chopped onion, jalapeno and oregano and let everything simmer for 30 minutes.
Broil the sliced onions until they've browned slightly and softened, and then toss them in the pot, along with the shredded chicken meat and lime juice. Let the soup simmer until the chicken it well heated.
When serving, place the toasted tortilla strips in the bowls before pouring the soup over them.