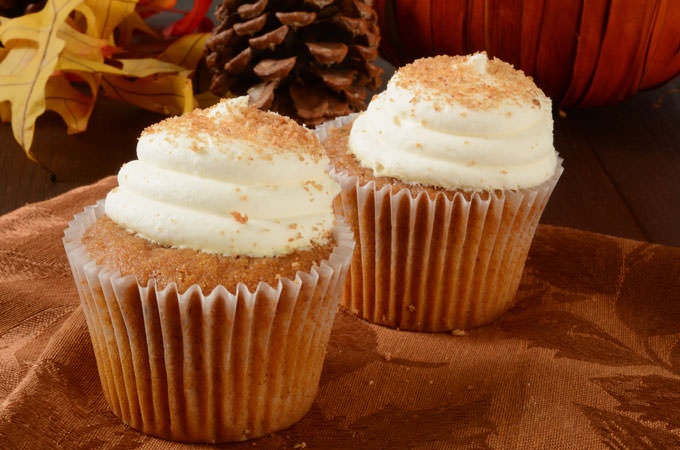 The scary night is approaching, which means these are the final moments to put on your wackiest costume.
But if you're planning on hosting a Halloween party, then you definitely should make these pumpkin spice cupcakes!
Follow these steps to get the most delicious Halloween treat you've ever seen – here's what you'll need for them.
Ingredients
1 cup of pumpkin puree
½ cup of chickpea flour
½ cup of maple syrup
¼ cup of honey
1½ cups of almond flour
1 cup of coconut butter
2 eggs
1 cup of coconut milk
Cinnamon
Nutmeg
Baking soda
Preparation
Preheat the oven to 375°F (190°C) and line the muffin tin with your favorite liners.
Put pumpkin puree, honey, ¼ cup of maple syrup and eggs into one bowl and combine the dry ingredients in another one.
Alternately add coconut milk and dry ingredients to the first bowl while mixing. When you get the perfect mixture, spoon it evenly into the muffin tin.
Let the cupcakes bake for 20-30 minutes, then remove them from the oven and let them cool off.
While the cupcakes are chilling, whip coconut butter and ¼ cup of maple syrup. When they're cool enough, pipe the icing over them and sprinkle with cinnamon.
Have a very spooky and tasty Halloween!