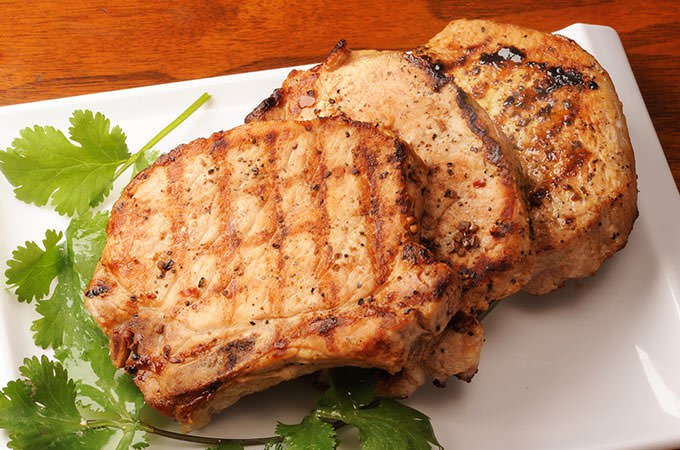 Who can ever say nonsense like "pork meals are boring?" Especially when they probably never tried this amazing pork chops with dill pickle marinade recipe!
This marinated, succulent piece of pork heaven is rich in taste so much it will definitely amaze everyone at the dinner table.
If you're worried about your weight or if you like to maintain a healthy diet regime, push your worries to the sides because this dish is absolutely healthy as healthy gets! The only downfall is that you have to plan your time, as the marinating process takes out any type of culinary spontaneity.
However, as you take your very first unusual bite of this magnificent dish, you will be definitely sure that it was worth it.
To make this meal, you'll only need 1 cup of dill pickle juice, 4 center cut pork chops, and salt and pepper to taste. If you wish, you can also use some other seasons, like chili flakes.
Arrange the pork chops in a shallow dish, and cover them completely with the pickle juice. Put the dish into a refrigerator, and leave the chops to marinate for 8-24 hours (the more the better). When you decide that you're done with marinating, preheat an outdoor grill on medium-high heat.
Lightly oil the grate of the grill, drain the chops, and discard the marinade. Season the pork chops with salt and pepper (and some other season if you wish), and put them on the grate. Grill the meat for 6-8 minutes per side, or until the meat is completely darker in color (no pink can be detected on it).