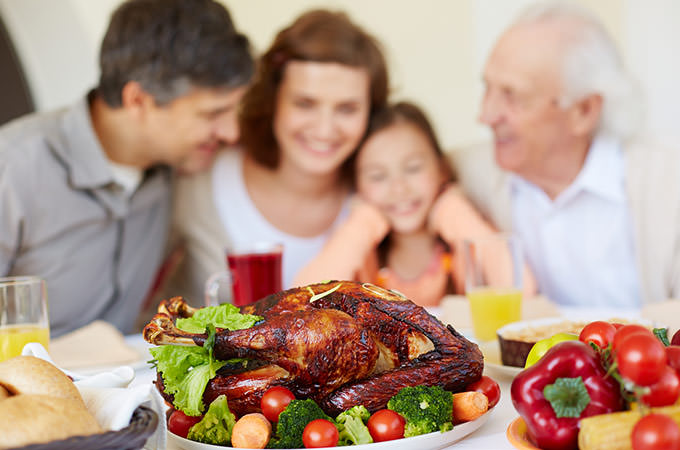 Thanksgiving dinner is a perfect time to gather your friends and family and have a nice time whilst eating delicious food. However, this can be a tricky period if you are on a budget.
When you are hosting the big meal, you are likely to spend a lot of money on the festivities.
This is exactly why we decided to provide you with 5 simple and easy ways to save money on your Thanksgiving event.
1. Homemade DIY Dinners Are Key
Thanksgiving dinner is the perfect time to go homemade and cook from scratch. Not only will these DIY meals impress your guests, they will also save you some serious money.
You can make your own:
mashed potatoes,
gravy,
stuffing,
bread crumbs,
pie crust…
2. Make Plans For Turkey Leftovers
Since you will be making a ton of food, and it is usually the turkey that is left lying around after the festivities are over, try to come up with some creative ways to use your turkey meat leftovers.
If you don't let those leftovers go to waste, and you repurpose them days after, you will be saving money like a boss.
Some turkey meat repurposing ideas:
turkey enchiladas
turkey soup
pasta dishes
casseroles…
3. Serve Seasonal Food
This one is rather simple – simply serve produce that's in season as it is both fresher and cheaper.
4. Make Your Event BYOD (Bring Your Own Dish)
If you are really on the budget, you can always ask for a little help from your friends. Make your dinner BYOD and everyone will bring one piece of the dinner puzzle. Just make sure you coordinate the whole thing properly so you don't end up with 4 potato salads.
5. Plan Ahead And Shop Smart
Planning ahead might be crucial here. Make sure you learn those grocery savings tricks and become a true savvy shopper.
The holiday season is the perfect time to put your smarts to the test, so inquire about all those store circulars and coupons. They can save you a small fortune.