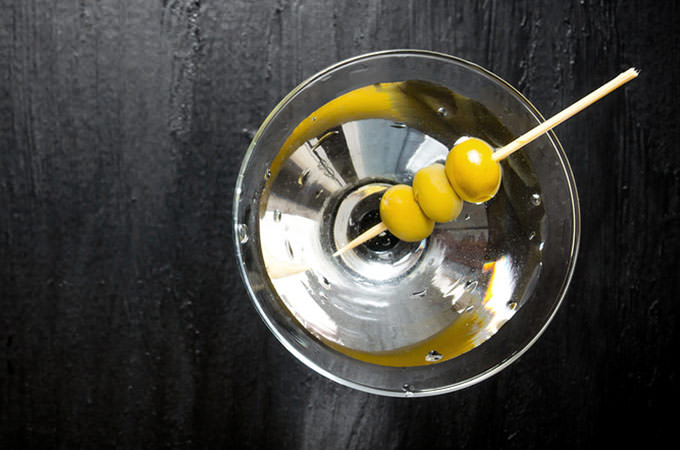 If you're a fan of all things liquid, this one's for you!
Some popular alcoholic beverages we consume today were not as well-known or consumed at all prior to getting popularized by some of our favorite movies and TV shows.
How many of them did you find out about thanks to movie and TV show characters?
1. White Russian
White Russians were not considered to be classy drinks, and they still have a slight aura of "dork" around them. However, one particular movie dude made them much cooler, at least for a couple of years. The Big Lebowski is one of the most iconic movies of all time, and one of the memorable things from this Coen bros. masterpiece is The Dude's love for White Russians.
Made with:
vodka
coffee liqueur
milk
ice
2. Old Fashioned
Whenever you feel like putting on a dapper suit, lighting up a cigarette, and sitting at a bar in all of your devilishly-handsome glory, you know you could really use an Old Fashioned. Mad Men's Don Draper never turned down any alcoholic beverage in the world, but we were all aware what was his favorite.
Made with:
angostura bitters
club soda
rye whiskey
1 sugar cube
3. Cosmopolitan
There's not a Sex And The City fan in the world who's never tried a Cosmopolitan. This delicious and overwhelmingly stylish drink was made popular by Carrie and her fashionable friends, and as the show's success grew, so did the cocktails'.
Made with:
vodka
cranberry juice
orange liqueur
splash of lime cordinal
4. Appletini
Much like a Cosmopolitan, an Appletini is often regarded as a "girly" drink. However, both of them are very liked by guys as well. Only real men who are comfortable with their own sexuality can order an Appletini at the bar, and disregard all of the nasty comments. One of them was Scrubs' JD.
Made with:
vodka
green apple schnapps
lemon juice
5. Orange Whip
Just like the movie that made it popular, an Orange Whip is a drink that leaves an aftertaste of retro realness. The Blues Brothers is a movie loved by many, however, only true cool cats can drink this liquid with ultimate swag.
Made with:
egg white
orange sherbet
orange juice
7. Manhattan
Nothing screams "old Hollywood" glamor as much as the mere name of Marilyn Monroe, except maybe a glass of Manhattan. This famous old-school drink was popularized in Some Like It Hot, the legendary actress' most iconic feature film.
Made with:
rye whiskey
Italian vermouth
angostura bitters
topped with 1 maraschino cherry
7. Singapore Sling
You know you've made it big in the world of liquid when you manage to stand out in a sea of drinks and drugs that are featured in Fear And Loathing In Las Vegas.
Singapore Sling is basically a liquid form of fazed-out Depp and Del Toro.
Made with:
gin
cherry brandy
orange liqueur
Bénédictine
grenadine
angostura bitters
lemon juice
pineapple juice