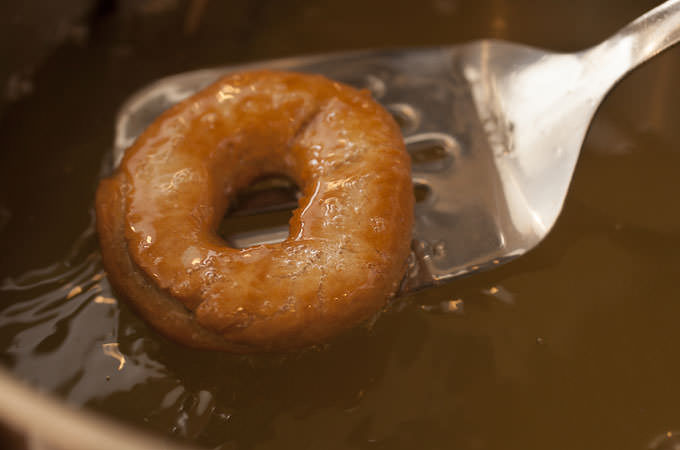 A Philippine-born New York City chef has created the perfect donut by both taste and style standards, at least according to him! Bjorn Delacruz, the executive chef at Williamsburg, Brooklyn's Manila Social Club restaurant.
To make the deliciously expensive doughnuts, Delacruz uses ingredients that come together to create a fully golden, flaky pastry treat with a creamy, purple filling!
He starts off with pâte à choux, a typical pastry dough, made from purple ube flour (purple yam) from the Philippines.
After frying the pastries, the newly famed chef fills them with purple ube mousse and Cristal jelly.
The last step is, of course, the thing that made the NYC donut (in)famous – Delacruz glazes and covers them in 24-karat gold-leaves!
The price of this treat is no treat at all – Delacruz sells them at the restaurant for $100 a pop! Since he introduced the flashy desert on Instagram, he made about 20 deliveries, mostly to customers who purchased just one doughnut, although some ordered a full dozen (available for $1000). He says that people ordered the treats for special occasions.
"People like to celebrate their loved ones in an extreme fashion. They want to do something bordering on ridiculous. They do something with complete passion. This wasn't meant to be a big money maker, it was meant to celebrate," the chef explained.