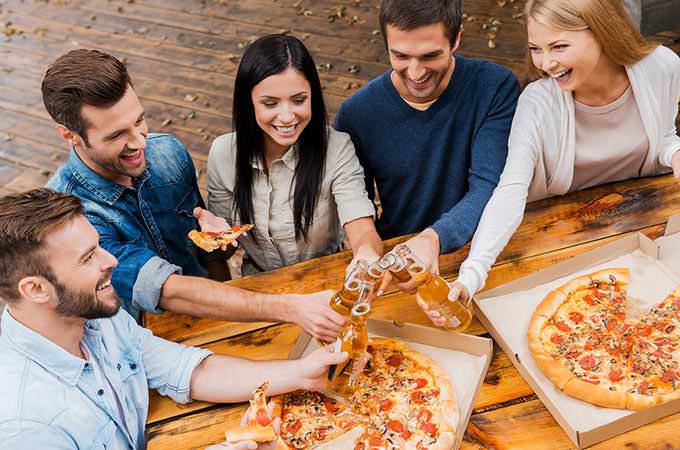 Hamburgers, pizzas, donuts, tacos, pancakes, pies, cakes, coffee, you name it – they have it. Fast food lifestyle has managed to immensely changed our eating habits over the years, while the fast food industry itself has changed a lot.
New fast food restaurants are cropping up on a daily basis. Some fail to meet the ever-changing standards of worldwide consumers and perish more quickly than they started, but others manage to grow and turn into hugely popular chains dispersed across the globe.
Here we have our top 10 list of fast food chains that changed the world. Should you think we forgot your favorite one, feel free to mention it in the comments section. Enjoy.
10. Papa John's Pizza
Starring off with everyone's favorite food – Pizza. Papa John's was founded in back 1983 by a guy called John Schnatter, whose nickname was, you guessed it – Papa.
This, now huge restaurant chain, started out as a small place that sold this delicious Italian specialty to people working at a tavern. However, his pizza was so good, it took him only one year to become extremely popular around the block.
Naturally, the business expanded and today Papa John's Pizza is among the three most popular and largest take-out and delivery pizza restaurant chain in US. "Better Ingredients. Better Pizza" is Papa's official slogan, and boy is he right!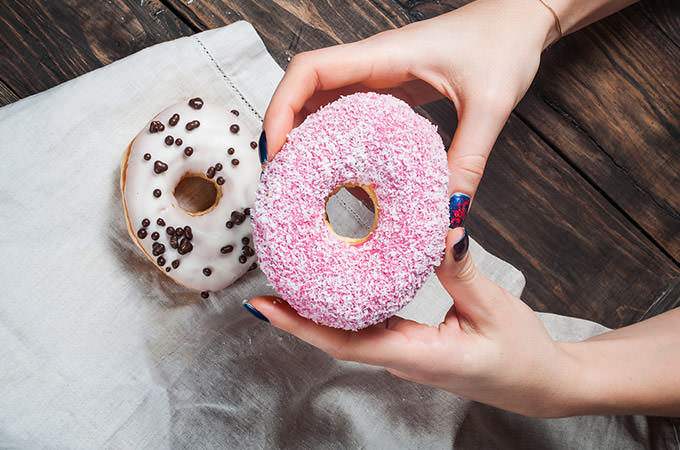 9. Dunkin' Donuts
This one goes out to our favorite donut lover, Homer Simpson. Probably the most famous donut company in the US, if not the world, Dunkin' Donuts was founded in 1950 by William Rosenberg.
It all started as a small donut store in the state of Massachusetts, but it soon began to grow and expand to finally become an epitome of this sweet and round treat. Dunkin' Donuts now stands for one of the biggest and most successful coffee and baked goods chains in the world, with more than 11,300 restaurants in 36 countries.
When you have a need for a donut, munchkins, bagel, a nice cup of coffee, or even a burger, search for the nearest Dunkin' Donut restaurant.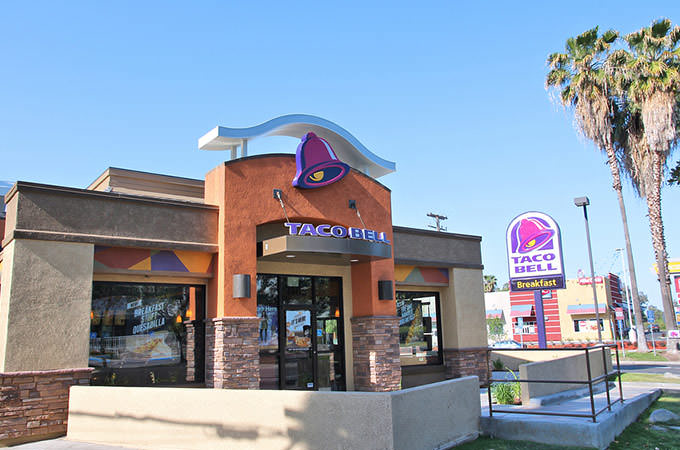 8. Taco Bell
If you love Mexican food, Taco Bell is the place to go. Taco Bell is definitely the number one brand when it comes to Mexican fast food, and it all started in Irvine, California by a man named Glen Bell in 1954.
Back then it was called Taco Tia, and Bell decided to focus on selling tacos, rather than some other more popular type of fast food. It paid off big time. Soon, he opened more restaurants in South California, but it took him 8 years to open his first restaurant under the name Taco Bell.
Today, Taco Bell serves more than 2 billion customers each year in more than 6,500 restaurants across the globe.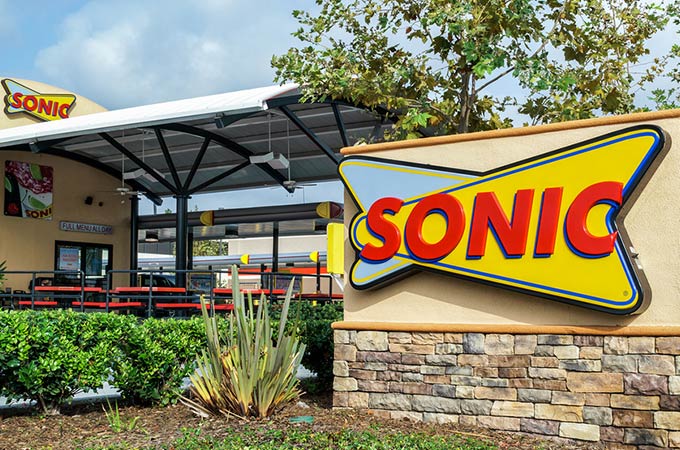 7. Sonic Drive-In
Sonic Corporation, or more commonly known as Sonic Drive-In, is one of the most successful drive-in fast-food restaurant chain in the US.
The franchise has over 3,500 restaurants in 43 US states, serving about 3 million customers each day. In 2011, Sonic Drive-In was ranked 10th in QSR Magazine's rankings of the top 50 quick-service and fast-casual restaurant brands in America.
People have been enjoying their tasty burgers, amazing wraps, and thirst-quenching smoothies since 1953, when the chain was first open.
Known for its use of carhops on roller skates, Sonic Corporation annually hosts a competition to determine the top skating carhop in its system.
Delicious AND fun. Sonic Drive-In is the whole package.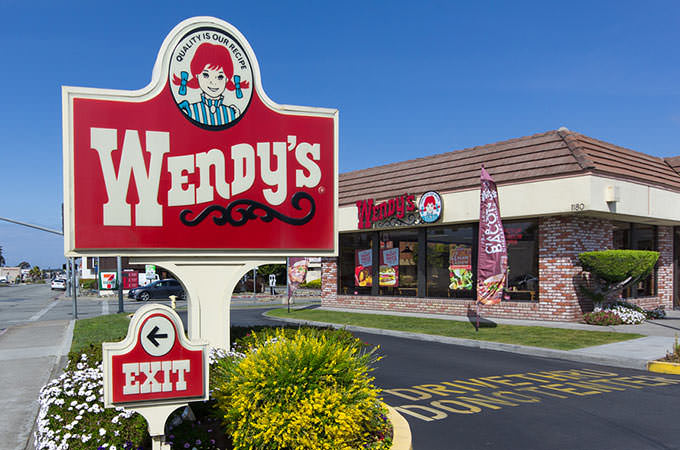 6. Wendy's
If you are up for some serious all-round fast food fun, you should be heading to Wendy's. This famous restaurant chain offers a wide range of mouth-watering chicken sandwiches, French fries and hamburgers, but also juicy and delicious salads, as well as quality frozen desserts, all at affordable prices.
Wendy's was founded by Dave Thomas in 1969 in Ohio, and today this restaurant chain is in the top three hamburger fast food chains in the world, with approximately 6,487 outlets.
According to latest reports, the company has an average annual revenue of 2.469 billion dollars.
It's waaaaay more than fast food, it's Wendy's!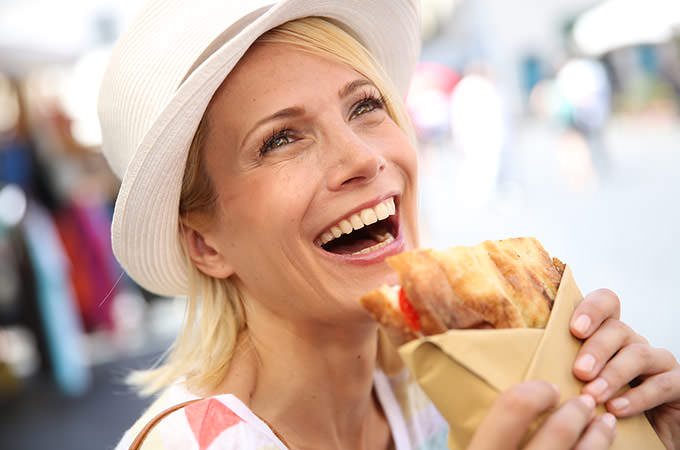 5. Subway
Subway is probably THE biggest chain of submarine sandwiches around the world.
It all started in 1965 as a small local store that sells submarine sandwiches (subs) and salads, and it didn't stop growing ever since.
Both the franchise AND their sandwiches.
When someone has a craving for a big, fresh, and delicious fast food, he or she often opt for this chain.
Subway is now one of the fastest growing franchises in the world, with 44,603 restaurants (27,058 only in USA) in 111 countries and territories, and it is deemed the largest single-brand restaurant chain and the largest restaurant operator in the world.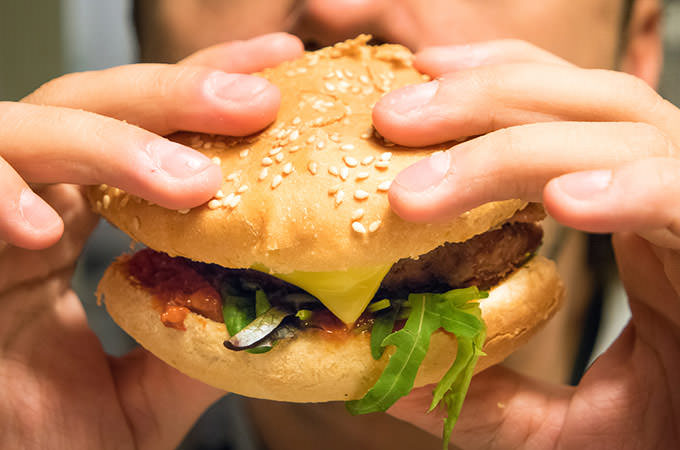 4. Burger King
Burger King is one of the two most popular burger restaurant chains in the known universe. Its headquarters are in unincorporated Miami-Dade County, Florida, while the whole shebang started back in 1953 as only a Florida-based restaurant chain.
At the end of fiscal year 2013, Burger King officially has over 13,000 outlets in 79 countries, with 66% of these located in the United States and almost all are privately owned and operated with its new owners moving to an entirely franchised model in 2013.
BK offers a wide variety of burgers, chicken, desserts and salads, and their annual revenue has a total of 2.5 billion dollars, according to recent reports.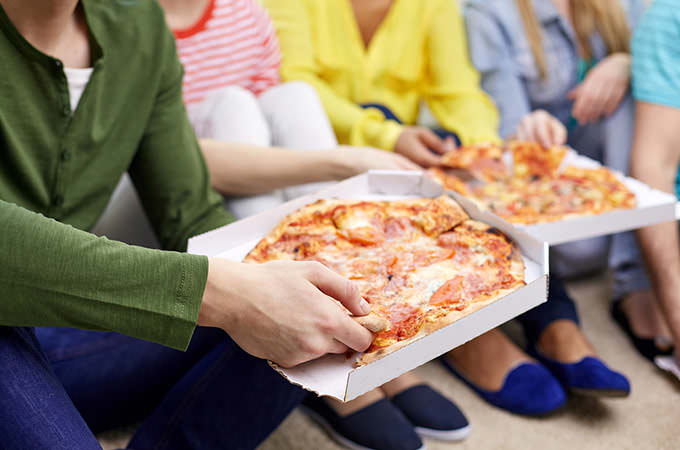 3. Pizza Hut
Pizza Hut is perhaps the biggest pizza restaurant chain in the US, if not the whole world. It was founded by brothers Frank and Dan Carney in their hometown in Wichita back in 1958, and now it is one of the biggest fast food franchises in the business.
The company has more than 6,000 Pizza Hut restaurants only in the US, and over 5,000 other store locations in 94 other countries and territories worldwide, which makes a total of over 11,000 branches across the globe.
Pizza Hut is constantly experimenting with new products, while often discontinuing less successful ones. Have you ever heard of Stuffed Crust pizza, with the outermost edge wrapped around a cylinder of mozzarella cheese? They did it first.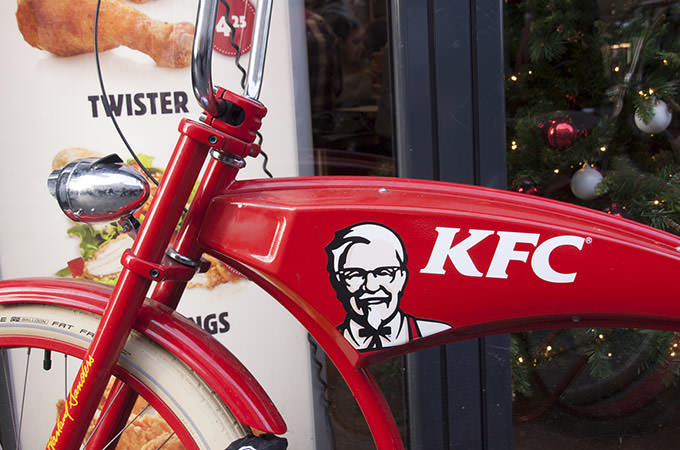 2. KFC
Kentucky Fried Chicken, or KFC, is the biggest fast food restaurant chain that specializes in fried chicken.
It all started in Louisville, Kentucky back in 1930, when Colonel Harland Sanders first started his company, and KFC hasn't stopped growing ever since.
KFC is the world's second largest restaurant chain with 18,875 outlets in 118 countries and territories, according to the latest reports, and the company is actually a subsidiary of Yum! Brands, a restaurant company that also owns the Pizza Hut and Taco Bell chains.
Kentucky Fried Chicken has never revealed Colonel Sanders' recipe for his delicious and juicy fried chicken. KFC, finger Lickin' Good!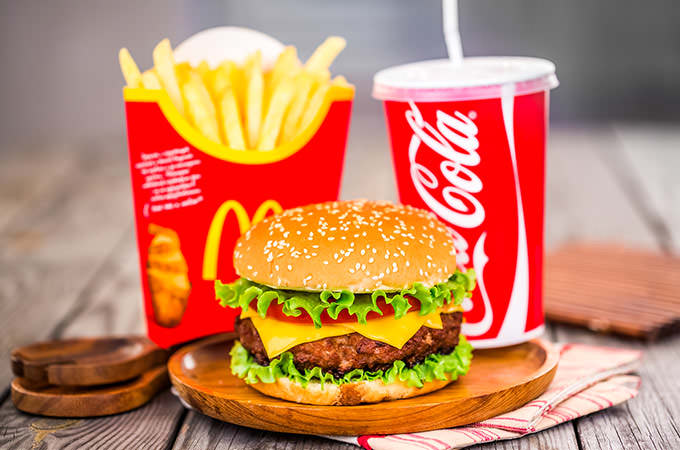 1. McDonald's
Surprise, surprise, the first prize on our list of fast food chains that changed the world goes to McDonald's.
The world's largest chain of hamburger fast food restaurants is serving around 68 million customers on a daily basis, and is spread across 119 countries worldwide, with more than 36,000 outlets.
It all began back in 1940 when Richard and Maurice McDonald started their first barbecue restaurant in San Bernardino, California.
Eight years later, they reorganized their business as a hamburger stand using production line principles. Businessman, Ray Kroc, joined the company as a franchise agent in 1955, and he later purchased the whole chain from the McDonald brothers and oversaw its worldwide growth.
The company now has a staggering revenue of 24$ billion each year. McDonald's, are you loving it?