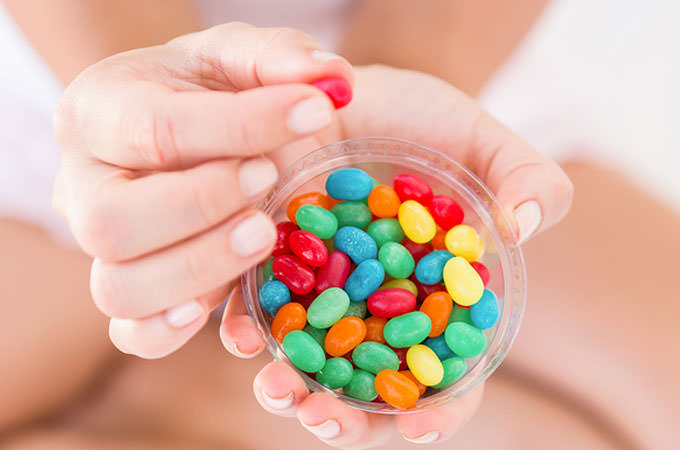 According to the estimates done by The Centers for Disease Control and Prevention, more than 7% of children and around 5% of adults suffer from Attention Deficit Hyperactivity Disorder, or ADHD.
Since there is no known cure for this neurobehavioral disorder, millions of people with ADHD around the world experience trouble organizing and completing even the simplest everyday tasks. However, their ADHD can slightly be improved through medication and behavioral therapy, and also through not eating some of the foods that can trigger their ADHD.
Here is the list of 13 foods that people with ADHD should avoid.
1. Candy
We are starting off with perhaps the most obvious one – Candy. Almost any kind of candy is packed with enormous amounts of sugar and artificial colors, which is definitely a bad combo when it comes to triggering ADHD in both children and adults.
It has been proven that these common ingredients promote ADHD symptoms, especially hyperactivity.
"With the high content of sugar and artificial coloring, candy is a huge contributor to ADHD," says Howard Peiper, the author behind "The ADD and ADHD Diet".
If you need to follow an ADHD diet, make sure you steer clear from these bad boys. Opt for some fresh, sweet and delicious fruit instead.